Makkah Bids Farewell to One of Its Sons

His Excellency Dr. Muhammad Abdu Yamani
by Irfan Al-Alawi
CIP
November 10, 2010
http://www.islamicpluralism.org/1668/makkah-bids-farewell-to-one-of-its-sons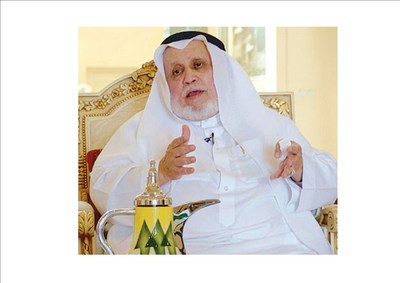 Muhammad Abdu Yamani
The former Minister of Culture and Information of Saudi Arabia, and a respected Islamic thinker, Dr. Muhammad Abdu Yamani, passed away on Monday, 7 November 2010/2 Dhul-Hijja 1431 Hijri, at the age of 72. He was a descendent of the Prophet Muhammad (May peace and blessings be upon him). He was buried at Mua'la Cemetery in Makkah, near Sayyida Khadija, the wife of Prophet Muhammad, on the following Tuesday afternoon. His funeral prayers were held in the Grand Mosque.
Dr. Yamani was visiting the residence of Prince Khalid Al Faisal when he suffered a stroke on Sunday evening, and he was transferred to the Saudi German hospital in Jeddah where he expired.
He was born in Mecca in 1938 and received his early education in the Haram al Sharif or Grand Mosque, but then obtained a doctorate degree in geology from Cornell University in the US. He served as a lecturer at various Saudi universities before being appointed to high-ranking positions, including President of King Abdul-Aziz University from 1973 to 1975, and Minister of Information from 1975 to 1983.
He was the author of more than 35 books, both in Arabic and English, in the areas of religion, culture and science. He had received many honours, including medals from France, Spain, Jordan, Qatar, the United Arab Emirates, and other countries.
He was a very close family friend, who was very modest and humble in his work, and active in social welfare and charities. He was also a member of the boards of directors of many companies, including banks.
Dr. Yamani's death is a significant loss for Muslims everywhere, as noted in the Arab News of 8 November. The newspaper quoted Sharief Mansour Abu Rayyash, a columnist for the newspaper Al-Nadwah, who said of Yamani, "He was a lover of Makkah and supported various cultural, literary and sports activities in the holy city."
He defended the famous Sheikh Al-Sayyid Muhammad bin Alawi al-Maliki against the Wahhabis, and without Dr. Yamani, the Sufi Sheikhs in the Saudi Kingdom will have nobody influential left to assist them in the manner he did.
He had a large sign made and posted at the historical battle ground of Badr, with the names of the Prophet's Companions who were martyred there.
I shall cherish my last meeting with him, as we recalled the days when my Sheikh Sayyid Habib Ahmad Mashhur Al Haddad, and other Ba' Alawi Sheikhs, would hold Mawlid gatherings commemorating the Prophet's birthday, and where Yamani was a regular visitor. He gave me his famous book, This is Fatimah Al-Zahraa, about the life of Muhammad's daughter, and the Prophet's family (May peace and blessings be upon them)
Dr. Yamani recently had decided to move back to Makkah, his birthplace, with his wife, and purchased land to build a house before becoming ill.
We have lost someone who lived his life serving his lord, making every effort for humanitarian causes, dedicating his life to charity, and acting as a faithful Muslim in fighting against the radical Wahhabis.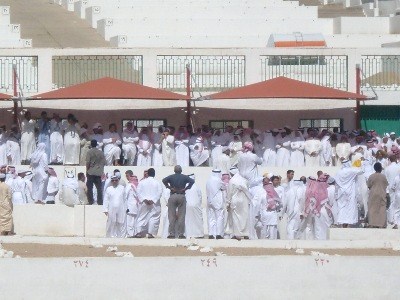 Janaza of Muhammad Abdu Yamani in Mecca
Related Topics: Irfan Al-Alawi, Saudi Arabia, Sufism, Wahhabism receive the latest by email: subscribe to the free center for islamic pluralism mailing list