Another Sufi Master from the House of Ba'Alawi Leaves Us

Habib Saqqaf bin Mahdi of Indonesia
by Irfan Al-Alawi
CIP
November 14, 2010
http://www.islamicpluralism.org/1673/another-sufi-master-from-the-house-of-baalawi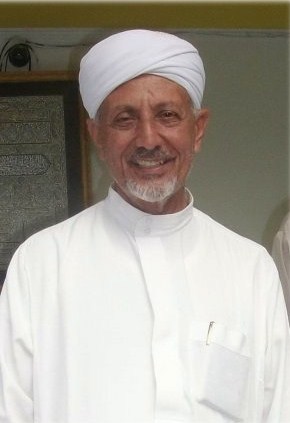 Habib Saqqaf bin Mahdi
Habib Saqqaf bin Mahdi bin Abi Bakr bin Salim Ba'Alawi of Indonesia passed away on Friday 12 November 2010/6 Dhul-Hijja 1431 Hijri. He founded the country's largest boarding school/madrasah, Pesantren Al-Asriyah Nurul Iman, in Bogor, and was as a father to some 19,000 young students – many of them orphans. Nurul Iman stands on an area of 180 hectares providing a home to these students.
He was an incredible Sufi to whom many miracles were ascribed, related to his work and the lives of the children and other people he touched.
Habib Saqqaf bin Mahdi stated that terrorism or any other action which uses violence to achieve a purpose is contrary to the teachings of Islam.
According to Habib Saqqaf bin Mahdi, "what the terrorists have been doing in achieving the mission that they believe to be preaching or jihad is not in accordance with Islamic teachings. Islam is a religion that teaches kindness and gentleness. Islam is present to bring blessing not only for its people or mankind, but for the universe."
Habib Saqqaf said he objected to attempts to associate terrorism with Islam. "Terrorism is not Islam, because Islam does not accept terrorism. Islam teaches peace, harmony and even social pluralism."
Related Topics: Indonesia, Irfan Al-Alawi, Sufism receive the latest by email: subscribe to the free center for islamic pluralism mailing list