A post in the Wall Street Journal blog covering India suggests relations are souring between Saudi Arabia and Pakistan, long the main instrument of Riyadh's ideological influence over South Asian Muslims. The desert monarchy has extradited several terrorist suspects to India, under a treaty signed between the two countries in 2010. Sayed Zabiuddin Ansari was sent to India in June, A. Rayees was deported by the Saudis to New Delhi in October, and Fasih Muhammad, last week.
Ansari, Rayees, and Muhammad are all accused of involvement in Lashkar-e-Taiba (LeT or Army of the Righteous), an al Qaeda auxiliary and presumed creator of a recent extremist splinter group, the Indian Mujahideen. Ansari, alias Abu Jundal, was named as the "voice over the cellphone from Pakistan" coordinating the 2008 terrorist atrocities in Mumbai. Rayees is charged with involvement in a 2009 seizure of ammonium nitrate, a chemical component for bomb construction, in the Indian west coast state of Kerala. Fasih Muhammad assisted allegedly in planning a terror foray at a cricket competition in Bangalore in 2010, during which 15 people were injured, among them five police. Fasih Muhammad is likewise believed to have served as a liaison between LeT and the Indian Mujahideen.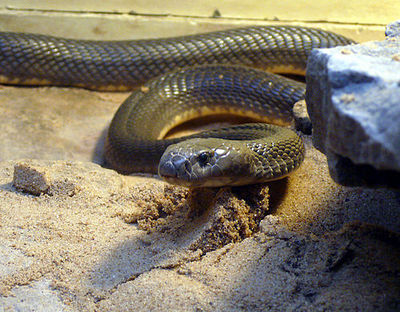 In the universe of Islamist violence, LeT is particularly dangerous. It was designated a foreign terrorist organization by the State Department in 2001,
2003
, and again in
2008
. While illegal in
Pakistan
and the
European Union
, as well as in India, LeT continues to
function
through a "charitable network," Jamaat ud-Dawa (JuD or Community of Preaching). JuD was
listed
in 2008 as a LeT front by the United Nations Security Council committee for sanctions against al Qaeda and the Taliban.
LeT is generally believed to have been created by Pakistan's intelligence agency, the ISI, to fight against Indian forces in Kashmir. Islamabad has used LeT and the Afghan Taliban to interfere with its neighbors. But LeT, unlike the Afghan and Pakistan Taliban, which are based in rural and remote mountain regions, conspires globally. LeT agents and sympathizers permeate the large South Asian Muslim communities and their overseas contingents in Britain and the United States. The group operated through the so-called "North Virginia 'paintball jihad'" network, whose members were taken down by U.S. authorities and sentenced to long prison terms in 2003-05.
The Saudi willingness to act against LeT shows a desire to dissociate the world's leading Muslim country from a major terrorist apparatus and its ideology. Pakistan has alienated its Arab patron by its uncooperative attitude toward Washington in the elimination of Osama Bin Laden, reflecting the Pakistani habit of blaming terrorism in its neighborhood on America. India resents Pakistan's foot-dragging investigation of the Mumbai assault, with its evidence of complicity from within the ISI.
Hafiz Muhammad Saeed, the "emir" or commander of LeT, although placed repeatedly under house arrest in Pakistan, has also been repeatedly released by Pakistani authorities. Late in 2011, he emerged as a prominent figure in the Difa-e-Pakistan (Defense of Pakistan) council, a bloc of Islamist and other groups, some of them banned, and all dedicated to obstructing the country's cooperation with the United States in supplying NATO forces in Afghanistan. Saeed has flouted a $10 million reward for his arrest offered by Washington earlier this year, advertising that he can operate with impunity in Pakistan.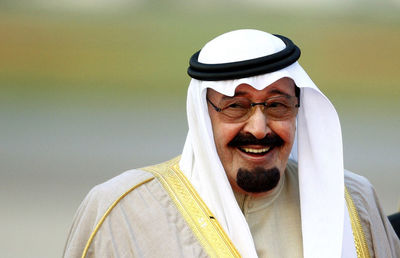 King Abdullah Bin Abdul Aziz Al Sa'ud.
Saudi Arabia, moreover, is interested in energy sales to India. And its expulsion of jihadist suspects to India comes amid a series of
reforms
directed by Saudi King Abdullah that aim to distance the kingdom from hard-line clerics within Wahhabism, the fundamentalist state interpretation of Islam. King Abdullah's reform agenda includes the expansion of women's education.
In this context, both Saudi Arabia and India were disturbed gravely by the near-fatal shooting of Malala Yousufzai, the 15-year old girl targeted by the Pakistan Taliban for her dedication to educating her peers, and now recuperating in Britain. The bullet that struck Malala Yousufzai may have helped spur a Saudi turn away from Pakistan and towards greater cooperation with India.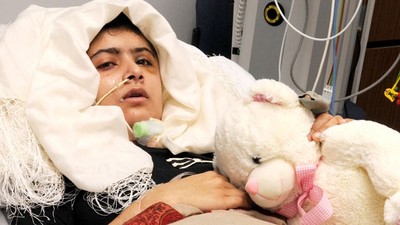 The honorable Muslimah Malala Yousufzai. At this time of spiritual cleansing at hajj and the joy of Eid Al-Adha/Kurban Bayram, and as we approach the day of Ashura, CIP requests remembrance in our duas of our exemplary sister's sacrifice. May our sister be blessed with the wisdom of Fatima Bint Muhammad, r.a., and the courage of Zeynab Bint Ali, s.a., as well as rapid recovery from her despicable wound.
Because India competes with Pakistan for influence in Afghanistan, the Afghan and Pakistan Taliban, in addition to LeT, have targeted India. The appearance of the Indian Mujahideen and similar groups aligned with al Qaeda has deeply unsettled India's non-Muslim majority and its Muslim minority, the latter having maintained a position of Indian patriotism in recent years. Homicidal attacks on India's ubiquitous Sufi shrines have been followed by revelations of success by the Indian Mujahideen in recruiting members of the Indian Muslim elite, including medical, engineering, information technology, journalism, and governmental professionals.
Radicalization from Pakistan has divided Indian Islamic institutions. Deobandism, a Wahhabi-like fundamentalist faction, was created in 19th-century British India, and its Indian wing was traditionally non-violent, although bigoted and fanatical. But the Afghan Taliban were inspired by the Pakistani branch of the Deobandi trend, and were recruited from Deobandi medresa students in Pakistan. Deobandis in India preach that other Indian Muslims, especially spiritual Sufis and Shia Muslims, are apostates, and Indian Deobandis now participate in bombings and similar horrors inside India.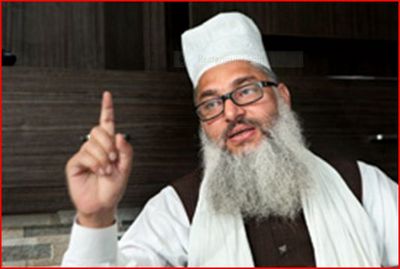 Hazrat Maulana Syed Mohammad Ashraf Sahab Kichowchhwi.
An indefatigable and widely-respected Indian Sunni Sufi, Maulana Syed Mohammad Ashraf Kichowchhwi, General Secretary of the All-India Ulema and Mashaikh Board (AIUMB), based at Lucknow in north India, has undertaken bold initiatives to affirm Muslim allegiance to India. Last year, Kichowchhwi, who also advocates education of girls, called for the expulsion of Wahhabi and Deobandi agitators from Indian Muslim communal institutions. He
declared
, "Sufi and Sunni Muslims are nationalists and are always ready for any kind of service to the nation. . . Sufi and Sunni Muslims who constitute the overwhelming majority of Muslims in India respect humanity and can never be traitor[s] to their nation."
Soon afterward, the Kichowchhwi group appealed to Indian Muslims, "When an extremist turns up at your door seeking your support, when anyone tries to recruit you into terrorism, hand him over to the nearest police station.… Let us take a pledge that we will never support Wahhabi extremism—not today, not tomorrow. Let us take a pledge that we will work for the unity and integrity of our motherland."

Last week, Kichowchhwi and an Indian Shia Muslim leader, Shaukat Abidi, announced an alliance between Sunni Sufis and Shias "to promote peace and harmony" and oppose radical Muslim ideology. Entitled the World Waseela Front ("waseela" means "cooperation"), the new coalition asked, in one of its first public actions, that the Indian government prohibit a flamboyant, hate-inciting Indian Islamist television preacher, Zakir Naik, from visiting Lucknow next month.
Naik, supported by LeT, is notorious for appealing to young Muslims to become terrorists, praising bin Laden and al Qaeda, and issuing repellent diatribes against Sufis, Shias, Jews, Christians, and others whom Islamist ideologues condemn. Najibullah Zazi, the Afghan-born, Denver-based al Qaeda trainee, "enchanted" by Naik and then encouraged by the video propaganda of the late Anwar Al-Awlaki, plotted suicide blasts in the New York subway system, which were averted. Zazi pled guilty in 2010 to the lesser offense of lying to federal investigators and received a four-year prison sentence.
Naik, for his part, is banned from entry to Britain and Canada and was barred previously from Lucknow and the Indian state of which it is the capital, Uttar Pradesh. In 2008 he was declared an apostate from Islam by the chief Muslim judge in Lucknow, Maulana Mufti Abdul Irfan Qadvi. Maulana Qadvi demanded that Naik's broadcasts be halted in India and that the Indian authorities investigate their financing.
Exclusion of Naik from Britain was supported by the piquantly titled "Muslim Movement for the Elimination of Prejudiced Mullahs." Last year, Saudi Arabia took a little-noticed and surprising step in preventing Wahhabi sheikh Abdur Rahman Al-Sudais, Friday preacher at the Grand Mosque in Mecca and similarly denied a visa by Canada, from participating in a Naik-sponsored convocation in Dubai.
Saudi Arabia and India have a common interest in curtailing radical Islam, a danger of which Pakistan seems uncomprehending. Better relations between the two powers, and more pressure on Islamabad, are therefore a development to be cheered by the larger world.
Related Topics: Pakistan, Saudi Arabia, Shiism, Wahhabism receive the latest by email: subscribe to the free center for islamic pluralism mailing list