Eid Al-Adha Statement
by Vetëvendosje! Movement for Self Determination
Vetëvendosje! Newsletter [Kosova[
October 26, 2012
http://www.islamicpluralism.org/2122/eid-al-adha-statement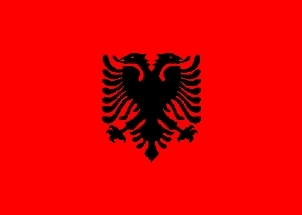 The flag of the Albanian nation.
Lëvizja VETËVENDOSJE! [Movement for Self-Determination] congratulates all Albanians on the feast of sacrifice, Eid Al‐Adha. This holiday marked by the entire Islamic community symbolizes the bond between man and god, in the name of the future.
Through symbolic sacrifice, the history of Eid Al‐Adha teaches us the duty of respect and care for the next generation. It teaches us the duty of building a healthy family, a healthy society and functional nation state that guarantee us social justice, and solidarity and welfare for our sons and daughters.
At the same time, this feast reminds us of the universal principle of the sanctity and integrity of man, which cannot be sacrificed and violated. This feast is a feast of prosperity and abundance; it is a feast of work and production; it is a feast of thanks and gratitude. In this Eid Al‐Adha
Lëvizja VETËVENDOSJE! wishes people stronger ties in community and in society, protecting and moving forward traditional values of Albanian islam, patriotism, generosity, religious tolerance and the spirit of sacrifice. We wish happiness for their families, hoping that in future years this festival will fi them even better.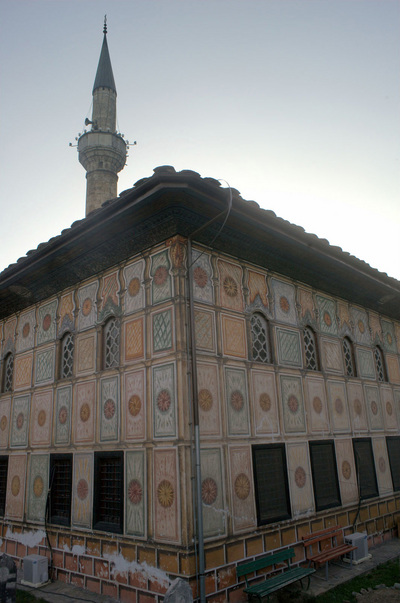 The 15th c. CE Painted Mosque, Tetova, 2009 -- Photograph Via Wikimedia Commons.
Related Topics: Albanian Muslims, Balkan Muslims, Kosovo, Macedonia receive the latest by email: subscribe to the free center for islamic pluralism mailing list