Albanian Flag Day 2012 Greetings
by Center for Islamic Pluralism
Illyria [New York]
November 28, 2012
http://www.islamicpluralism.org/2144/albanian-flag-day-2012-greetings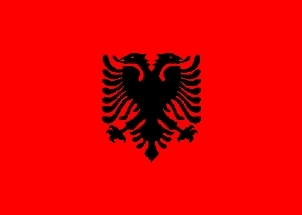 The flag of the Albanian nation -- Flamuri i kombit shqiptar.
On the glorious 100
th
anniversary of the independence of Albania, the Center for Islamic Pluralism, with members and correspondents among Albanian-Americans and in Albania, Kosova, Western Macedonia, and Mal e Zi, salutes the virtuous and courageous Albanian nation. No Muslims in the world today better represent the ideals of moderate Islam and Sufi spirituality, for which CIP is active in 23 Muslim-majority countries and Muslim-minority communities, than the Albanian believers. We observe with admiration the unity of Albanian patriots of Sunni, Bektashi, Orthodox, and Catholic faith. We recall with pride the role of Ismail Qemali, a Bektashi Sufi, in the proclamation of freedom and raising of the banner of Skenderbeu in Vlora, Albania, on 28 November 1912, alongside the Catholic democratic leader Luigj Gurakuqi. We give homage to the Albanians who rescued the persecuted Jews from Hitler's demons during the second world war. We celebrate the healing, thanks to U.S.-led military action in 1998-99, of the wound inflicted on the Albanian nation by the amputation of Kosova, also in 1912.
Long Live the Albanian Nation!
Center for Islamic Pluralism
Stephen Sylejman Schwartz, Executive Director
Dr. Irfan Ahmed Al-Alawi, International Director
* * *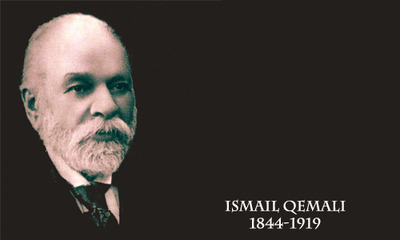 Urime për Ditën e Flamurit 2012
Në 100-vjetorin e lavdishëm të pavarësisë së Shqipërisë, Qendra për Pluralizëm Islamik, më anëtarë e korrespondentë ne komunitetin shqiptaro-amerikan, Shqipëri, Kosovë, Maqedoninë Perëndimore dhe Malin I Zi, përshëndet kombin e virtytshëm dhe guximtar shqiptar.
Nuk ka myslimanë në botë që të përfaqësojnë më mirë idealet e Islamit të moderuar dhe spiritualitetit Sufit, për të cilat CIP punon në 23 vende më shumicë dhe pakicë mysklimanem sesa besimtarët shqiptarë.
Ne nderojmë me admirim unitetin e patriotëve shqiptarë te besimeve Suni, Bektashi, Ortodoks dhe Katolik, Kujtojmë me krenari roliun e Ismail Qemalit, një sufisti bektashi, në shpalljen e lirisë dhe ngritjen e flamurit të Skënderbeut në Vlorë të Shqipërisë në 28 Nentor 1912, përkrah udhëheqësit demokratik katolik Luigj Gurakuqi.
U bëjmë homazh shqiptarëve qe shpëtuan hebrejtë e perseketuar nga djajtë de Hitlerit gjatë Luftës së Dytë Botërore.
Festojmë shërimin, falë ndërhyrjes ushtarake të udhëhequr nga SHBA në 1998-99, të plagës së shkaktuar ndaj kombit shqiptar me cungimin e Kosovës gjithashtu në vitin 1912.
Rroftë Kombit Shqiptar!
Qendra Për Pluralizëm Islamik
Stephen Sylejman Schwartz, Drejtor Ekzekutiv
Dr. Irfan Ahmed Al-Alawi, Drejtor Ndërkombëtar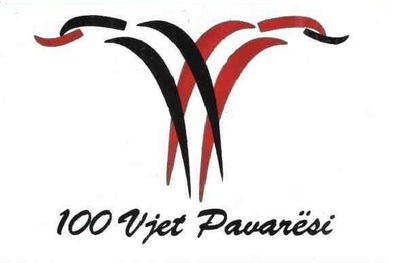 One Hundred Years of Albanian Independence.
Related Topics: Albanian Muslims, Balkan Muslims, Bektashi Sufis, European Muslims, Sufism receive the latest by email: subscribe to the free center for islamic pluralism mailing list