Ramadan Greetings From Islamic Heritage Research Foundation
by Irfan Al-Alawi
CIP
July 10, 2013
http://www.islamicpluralism.org/2260/ramadan-greetings-from-islamic-heritage-research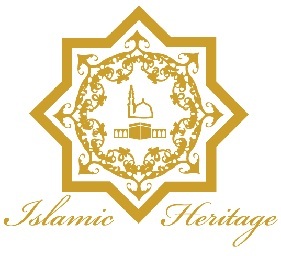 السلام عليكم ورحمة الله وبركات
I pray this finds you and your families in the best of health, strong Iman and high spirit, Amin.
Ramadan Mubarak. Praying that you and your families have a blessed Ramadan, Amin. May your fasts, ibadah, duas, charity and good deeds be accepted and shortcomings forgiven, Amin. Please keep me, my mother, Family and my Shaykh's and the ummah in your duas, insha Allah.
"The month of fasting has come, the emperor's banner has arrived, withhold your hand from food, the spirit's table has arrived.
"The soul has escaped from separation and bound nature's hands; the heart of error is defeated, the army of faith has won."
– Maulana Rumi (ra)
Shaykh Abu Madyan (May Allah subhanahu wa ta'ala be pleased with him) said: "Oh People of Will, practice hunger, the fast of intimate union, solitude, and remember, for by (the practice of hunger) you will attain what you desire, you will see how gushing springs of wisdom will issue forth from your hearts and tongues, and by means of it you will arrive at your Lord."
"He who is hungry arrives and he who is satiated is cut off. He who remembers (God) is moved to meditate, while he who forgets is himself forgotten. This is because hunger comprises ten qualities: the purification of the lower soul from lusts and doubts; remembrance; meditation; the shedding of blameworthy attributes and the acquisition of those that are praiseworthy; the emulation of spiritual masters who have gone before, as well as the Companions of the Prophet Sallallahu alayhi wasallam and those who succeeded them among the first generation of the pious; preoccupation with suppressing the lower soul; and preventing the lower soul from following its lusts.
"…..Hunger is the vehicle of the worshippers, the way of the pious, the method of the gnostics, the key of those who are guided, and the goal of those who have arrived at the highest (level) of 'Illiyyin."'
With dua's
الدكتور عرفان العلوي،
Dr Irfan Al-Alawi
Executive Director
Islamic Heritage Research Foundation
10th July 2013/Ramadan 1st 1434
Related Topics: British Muslims, European Muslims, Irfan Al-Alawi receive the latest by email: subscribe to the free center for islamic pluralism mailing list