The flag of Ukraine. Every Muslim should stand up against Russian imperialism.
German chancellor Angela Merkel has cautioned that the adventurism of Russian president Vladimir Putin would not remain limited to Ukraine, or even to other countries bordering on Russia. Since Russia seized Crimea in February-March 2014, Putin's provocative campaign has included imposition of phantom "governments" in two areas of eastern Ukraine, Luhansk and Donetsk, and harassment of the Baltic states, Estonia, Latvia, and Lithuania, which are members of NATO.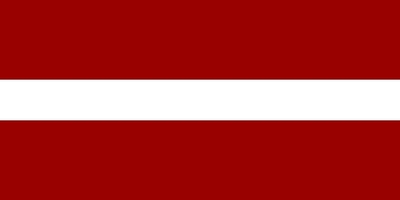 The flag of the Republic of Latvia.
Close Russian military air patrols have been observed from the Arctic Circle as far as the Gulf of Mexico, simulating attacks on U.S. territory. Last month came the additional spectacle of a Russian naval squadron off the coast of Australia during the meeting of the G-20 nations held in Brisbane. Australian prime minister Tony Abbott had promised to confront Putin over the shooting down of Malaysian Airlines flight MH17, in which 38 of 298 fatalities were Australian citizens or residents. Australian naval vessels monitored the Russian ships as long as they were in local waters.
These maneuvers were followed by practice bombing runs in Scandinavia and the penetration of Swedish maritime space by an unknown submarine presumed to be Russian. According to Richard Milne of the Financial Times, in an article on November 25, both the Swedes and Finns, as non-members of NATO, have become "truly afraid." Meanwhile Denmark, as a NATO partner, disclosed that "Russian jets had conducted a dummy bombing raid on Denmark this summer when they flew close to its airspace," Milne wrote.
Interviewed by the FT, Danish defense minister Nicolai Wammen emphasized, "We have Danish F16 fighter jets ready to scramble 24/7. They will be on their wings if needed. We will not be provoked, but we are firm: the Russians know we will do what is necessary."
Russian military misbehavior across the globe appears to express concisely the "Putin doctrine" that the Muscovite empire should regain the position of militant rivalry with America that it enjoyed during the Cold War. Putin stretches his resources to intimidate the world. Yet Angela Merkel's admonitions about areas nearer to but not adjoining Russia, and dangerous for Europe's stability, have stayed in the background. In a discussion following her delivery of the 2014 annual lecture at the Lowy Institute for International Politics in Sydney, on November 17, two days after the G-20 conclave ended, she said the issue with Russia is not just about Ukraine. Bloomberg News cited her observation that in the former East Germany "we first had to ask Moscow" to approve policy decisions. She stipulated, "It concerns Moldova, it concerns Georgia. If things go on like this, one can ask: Should we ask about Serbia? Should we ask about the Western Balkans?"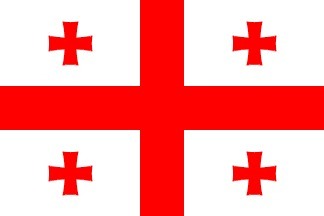 The flag of the Republic of Georgia.
Putin soon proved Merkel right about all the vulnerable lands she inventoried. On November 24, Russia published a new "treaty" with Abkhazia, the northwestern area of Georgia split from the latter by Moscow in 1992-93. Abkhazia will now coordinate its foreign, military, financial, social, and internal security affairs with Russia, and the statelet will benefit from $270 million in Russian aid. Abkhazia was promoted to "independence" by Putin after the brief Russo-Georgian war of 2008 but is unrecognized by most of the world's nations and considered by Georgia to be occupied territory.
Georgian prime minister Irakli Garibashvili denounced Russia's renewed meddling in Abkhazia as a reaction to Georgia's signing of the June 2014 EU integration agreement, also affirmed by Ukraine and Moldova. Garibashvili argued that Western failure to respond to Russian aggression against Georgia had convinced Putin he could do what he wanted in Ukraine. The Georgian leader then declared his hope for "more condemnation [of Russia] from our European and American friends." Since last year, Garibashvili has lead the Georgian Dream party that assumed power when ex-president Mikheil Saakashvili was defeated two years ago. Expectation of significant immediate European and American solidarity with Georgia against Putin is doubtless a dream, as well.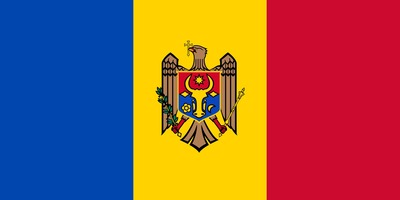 The flag of the Republic of Moldova.
Next came Moldova, which on November 30 held a parliamentary election viewed as a referendum on European integration. Russia has pushed Moldova to back away from the EU. The pro-European coalition of Moldova's Liberal Democrat party, headed by prime minister Iurie Leanca with two partners, the Democratic Party and the Liberal Reformists Party, "won a narrow majority," according to results noted by the Voice of America. A Russian-speaking party, Patria, had been excluded from the ballot because of its foreign financing. Like Georgia and Ukraine after it, Moldova has suffered the separation of an "independent republic," Transnistria, torn away at Moscow's instance in 1990-92 and perceived, like Abkhazia and the Ukrainian "republics" of Luhansk and Donetsk, as a Russian puppet.
But with all the bad faith and arrogance demonstrated by Putin and his gang in Moldova, Georgia, Ukraine, and the Baltic states, Merkel's suspicions about his intentions in the Balkans are more ominous. The ex-Yugoslav polities, including Serbia, were free of direct Russian domination after the Stalin-Tito split of 1948. Geographically-isolated Albania remained loyal to Russia only until 1960. Russian nostalgia in the Balkans is more czarist than Communist, but no less menacing.
If Putin leapfrogs over NATO- and EU-affiliated Romania and Bulgaria to interfere in ex-Yugoslavia, what does that mean for Bucharest and Sofia? That their security is irrelevant? Moldova's majority speaks Romanian, and cultural bonds between the two nations are strong; subversion of Moldova may be aimed at least partially at Romania.
In Bulgaria, the Financial Times on November 30 asserted that many local citizens believe Russia financed demonstrations in 2012 that blocked a contract with U.S. energy giant Chevron to develop shale gas deposits within its borders. The Chevron deal might have freed Bulgaria from energy dependence on the Russian giant Gazprom.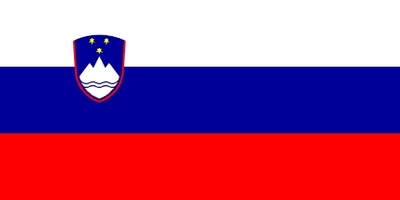 The flag of the Republic of Slovenia.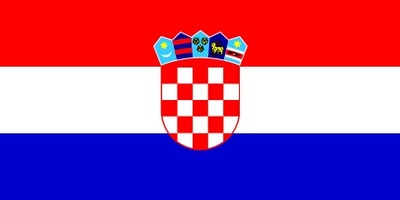 The flag of the Republic of Croatia.
And what of Slovenia, which joined the EU in 2004, and Croatia, which was accepted by Europe in 2013? Slovenia entered NATO with the Baltic states, Romania, and Bulgaria in 2004. Croatia and Albania have been inside NATO since 2009. Montenegro and Macedonia are NATO candidates, while both, along with Albania, are on track to join the EU. In the view of Putin and his colleagues, all this partnering with the West must come to a stop.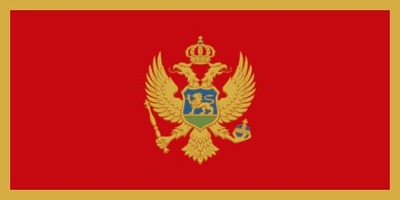 The flag of Montenegro.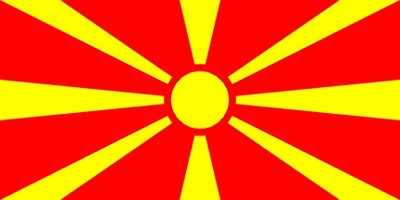 The flag of the Republic of Macedonia.
Merkel's identification of Serbia as a focus of Putinite trouble-making is particularly distressing. Russia and Serbia are united in rejecting the independence of Kosova. Serbian politicians had, since January 2014, conducted EU membership negotiations that, Kosovar Albanians believed, would include recognition of their sovereignty. Serbia is impoverished, ostracized, and desperate to gain EU membership. Acceptance of Kosovar self-determination is an obvious condition for Serbia's European future.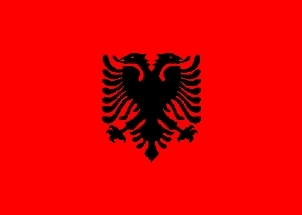 The flag of the Albanian nation.
Belgrade, however, has stuck to its anti-Kosovar position. On November 21, Serbian president Tomislav Nikolić maintained that negotiations between Serbia, on one hand, and Kosova as an independent state, on the other, would violate the Serbian constitution.
Merkel's reference to the Western Balkans has had another unsettling vindication. On November 11, as broadcast by Radio Free Europe/Radio Liberty, Russian ambassador to the U.N. Security Council Vitaly Churkin abstained from a vote to continue the U.N.'s mission in Bosnia-Hercegovina. This was the first such obstructive decision by Russia in Bosnia since the signing of the Dayton Accords, which left Bosnia peaceful but partitioned in 1995. The rest of the Security Council's members, counting 14, supported extension of the Bosnian mission.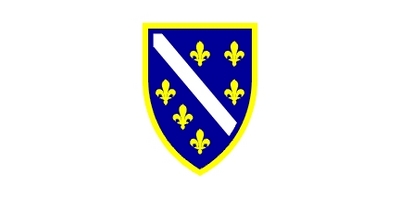 The flag of the Republic of Bosnia-Hercegovina.
Churkin commented that Bosnian integration with the EU "cannot be forced from the outside," reflecting Russian ire over a recent Anglo-German initiative to accelerate Bosnia's full standing in the EU. Even Bosnian Serbs favor participation in the EU, according to the Sarajevo newspaper Oslobođenje.
The Putin regime has adopted an attitude of paranoia in which anything favorable to the West is the product of a conspiracy. In the minds of his followers, Angela Merkel may represent an aggressive German rival. But as she said, reportedly, to Barack Obama in March 2014, Putin is living, apparently, "in another world." Unfortunately, when it comes to dealing with Russian aggression, so, it seems, is Obama. Angela Merkel is wise and should be heeded.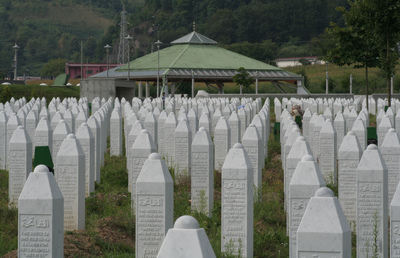 Srebrenica-Potočari Memorial and Cemetery for the Victims of the 1995 Serbian Genocide Against Bosnians – Photograph 2008 Via Wikimedia Commons.

We Are One.
Related Topics: Albanian Muslims, Balkan Muslims, Bosnian Muslims, European Muslims, Kosovo, Macedonia, Moldova, Montenegro, Russia receive the latest by email: subscribe to the free center for islamic pluralism mailing list