Schwartz Letter to Financial Times: Countries with a claim to the role Turkey seeks
by Stephen Schwartz
Financial Times [London]
February 26, 2015
http://www.islamicpluralism.org/2463/schwartz-letter-to-financial-times-countries-with
Sir, Sinan Ülgen asserts, in his article on Turkish relations with the European Union, that Turkey is "the only mainly Muslim nation with a secular democracy" ("Amid a tide of extremism, a mutual embrace that will protect both Turkey and Europe", February 23).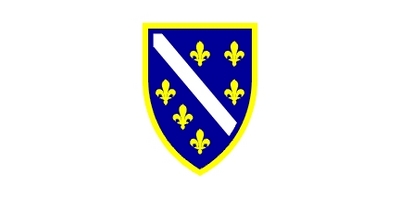 The flag of the Republic of Bosnia-Hercegovina.
This claim is inaccurate. Bosnia-Hercegovina, although partitioned (with a 45 per cent Muslim plurality), Kosova (80 per cent Muslim), and Albania (70 per cent Muslim) are multi-party, elected democracies with secular constitutions and vigorous, independent media.
None of these three European Muslim communities must contend with civil-military competition for power, interference with freedom of expression, persecution of minorities, or rising radical Islam, such as are seen in Turkey.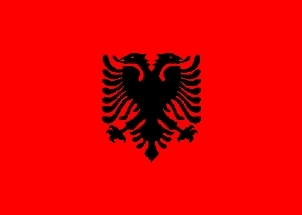 The flag of the Albanian nation.
It is unfortunate, given their European-style collective psychologies, that these countries are disregarded in the debate over the future of Islam and the west. Sarajevo, Prishtina, and Tirana could play a positive role as entrepôts between cultures, businesses and governments in the Muslim and non-Muslim lands. That is the role Turkey seeks and which, under the regime of Recep Tayyip Erdoğan, it is unlikely to achieve.
In addition, Tunisia is widely considered to have been the sole country to have passed through the "Arab Spring" and to have constructed a new, sturdy, democratic political system.
Stephen Schwartz
Executive Director,
Centre for Islamic Pluralism,
Washington, DC, US
Related Topics: Albanian Muslims, Balkan Muslims, Bosnian Muslims, European Muslims, Kosovo, Macedonia, Montenegro, Turkish Islam receive the latest by email: subscribe to the free center for islamic pluralism mailing list