Baba Arshiu Bazaj of Taylor, Michigan, dies at 109
by Albanian Bektashi Sufis
Illyria [New York]
December 26, 2015
http://www.islamicpluralism.org/2536/baba-arshiu-bazaj-of-taylor-michigan-dies-at-109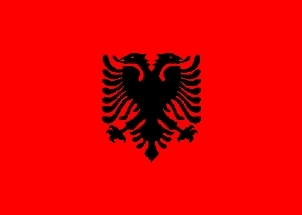 The flag of the Albanian nation.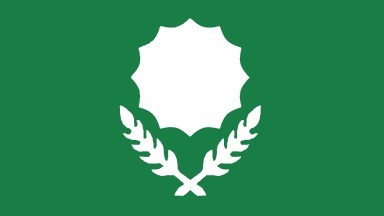 The flag of the Bektashi Sufi order -- Illustration Via Flags of the World.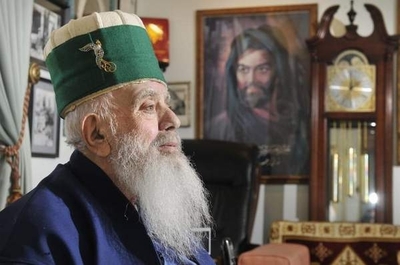 Rahmetli Baba Arshi Bazaj.
The Albanian-American newspaper Illyria has reported the death of rahmetli Baba Arshi Bazaj, may his mystery be sanctified, at 109 years of age. Baba Arshi was the head of the Bektashi Sufi teqe established in Taylor, Michigan, USA, by the noted Bektashi figure Baba Rexheb Beqiri (1901-95).
Baba Arshi expired at the teqe where he had long served. He was born in 1906 in Sevaster, near Vlora in Albania. He was a life-long Bektashi. His diligent work for the Bektashi community began in Vlora and concluded near Detroit. His funeral will be held on December 29.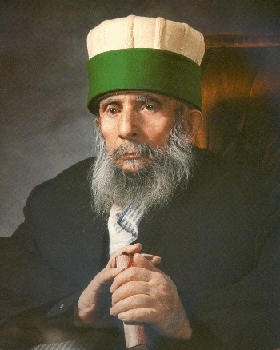 Rahmetli Baba Rexheb Beqiri, may his mystery be sanctified
He was close to Baba Rexheb. The teqe where they functioned kept Albanian traditions alive, motivating belief in continuing efforts for a new life and hope of liberation of Albania from the grip of Communism.
Throughout his work assisting Baba Rexheb, Baba Arshi preached their common values: the values of freedom, the values of a peaceful Albanian nationalism unique in Europe, the values of positive welfare and humanism.
The Bektashi faith symbolizes patriotism as expressed in the ideas of Mit'hat Frashëri (1880-1949).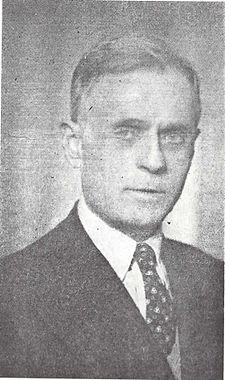 Mit'hat Frashëri.
Baba Arshi, you left traces of holiness when you lived that remained permanent in the form of the sanctuary at the mausoleum of Baba Rexheb.
"We pray to return to you for strength to continue preserving the values that you preached," wrote a message of condolence from the chairman of the Balli Kombëtar [National Front] party, Artur Roshi.
Farewell, Baba Arshi.
Related Topics: Albanian Muslims, American Muslims, Balkan Muslims, Bektashi Sufis, European Muslims, Macedonia, Montenegro, September 11, Shiism, Sufism, Turkish Islam receive the latest by email: subscribe to the free center for islamic pluralism mailing list