Sneevliet's role in the February Strike of 1941
by Stephen Schwartz
Financial Times [London]
March 4, 2016
http://www.islamicpluralism.org/2550/sneevliet-role-in-the-february-strike-of-1941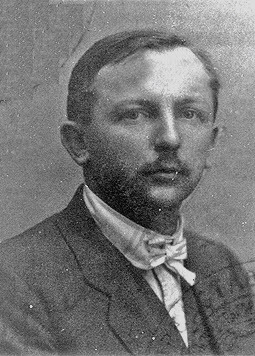 Hendrik (Henk) Sneevliet.
Sir, Your correspondent Julian Müller (
Letters
, February 27) engages in a bit of revisionist history when he credits the Dutch Communist Party — i.e. a party controlled by the Soviet Union — with organising the February 1941 Amsterdam transport workers strike.
The strike was indeed mounted by the Dutch transport workers to protest against German orders for anti-Jewish discrimination. But its protagonist was a small Trotskyist group, the Marx-Lenin-Luxemburg Front, headed by a dissident leftist, Henk Sneevliet.
Sneevliet and some of his comrades were executed by the Germans in 1942, and today there is a Sneevliet boulevard (Henk Sneevlietweg) and an accompanying metro station in Amsterdam. Not long ago the library at the 17th-century Portuguese Synagogue in Amsterdam displayed the leaflets of Sneevliet's group in an exhibit of honour.
Sneevliet had earlier been a target of an unsuccessful Soviet secret police assassination plot, and before that was instrumental in founding the Communist Parties of Indonesia and China. The February 1941 Amsterdam strike took place during the German-Soviet Pact.
Stephen Schwartz
Executive Director,
Centre for Islamic Pluralism,
San Francisco, CA, US
Related Topics: China, Indonesia, Russia receive the latest by email: subscribe to the free center for islamic pluralism mailing list