Srebrenica Genocide: A Legacy of Loss and Denial
by Advisory Council for Bosnia and Herzegovina
Advisory Council for Bosnia and Herzegovina
July 11, 2016
http://www.islamicpluralism.org/2583/srebrenica-genocide-a-legacy-of-loss-and-denial
[Note: The Center for Islamic Pluralism endorses this statement by the Advisory Council for Bosnia and Herzegovina.]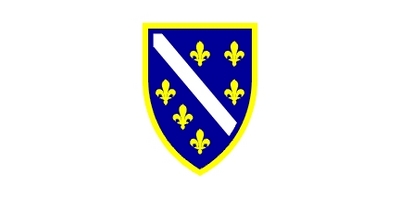 The flag of the Republic of Bosnia and Herzegovina during the 1992-95 war.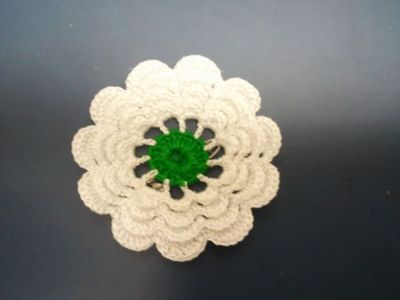 Srebrenica memorial flower badge.
July 11, 2016 - Washington, D.C. - Today, the Advisory Council for Bosnia and Herzegovina (ACBH) stands together with the victims and survivors in commemorating the Srebrenica Genocide, the worst atrocity to occur on European soil since World War II. We remember over 8,372 innocent Bosniak (Bosnian Muslim) men and boys who were systematically separated from their mothers, sisters and grandmothers and slaughtered within a five day period - the youngest victim being a newborn baby who in 2013 was buried next to her father, also a victim of the genocide.
Twenty one years since the United Nations (UN) and the international community failed to protect Srebrenica - a declared UN safe haven - against Serb military forces led by General Ratko Mladić, an indicted war criminal who is currently on trial at the International Criminal Tribunal for the former Yugoslavia (ICTY), the Srebrenica Genocide rests on a mountain of scientific evidence and on over 30 million documents. Both the ICTY and the International Court of Justice (ICJ) ruled that what happened in Srebrenica to its Bosniak population was in fact an act of genocide under international law. In order to prove genocide in a court of law, one must prove the intent to destroy, in whole or in part, a national, ethnic, racial or religious group; and while the legal battle to prove that genocide occurred in Srebrenica has been won, the battle against genocide denial appears never ending.
Despite the overwhelming DNA evidence, genocide denial is growing and continues to threaten peace, progress and reconciliation in Bosnia and Herzegovina (BiH) and the region. Radovan Karadžić, the mastermind of the systematic expulsion and extermination of BiH's non-Serb population during the 1992-1995 war of aggression against BiH, continues to enjoy widespread support in BiH's smaller entity Republika Srpska (RS), especially among the political elite. Just days before the ICTY verdict was announced in which Karadžić was found guilty of war crimes, crimes against humanity, and, for Srebrenica, guilty of genocide, RS President Milorad Dodik dedicated a new university dormitory in the city of Pale to "Dr. Radovan Karadžić." In his remarks he explained that the dormitory was a strategic institution that will help educate students in a political sense which will in turn help the RS.
Although explicit acts of genocide denial are easy to identify such as those perpetrated by RS, Serbia or Russian-controlled media in which war criminals are celebrated, and the number of the victims is questioned, the spectrum of denial itself is not just reserved for those who flat out refute or question the crimes committed. Rather, genocide denial can be wide and oftentimes subtle. By refusing to call what happened in Srebrenica by its proper name - genocide - journalists, scholars and everyday individuals contribute to a larger culture of genocide denial, especially when the refusal to use the word is purposeful and explicit. In BiH's postwar society, not using the correct term and substituting the word for something else, may it be "massacre" or "mass murder" is particularly painful for survivors and it takes away the political nature of the crime. Twenty-one years of overt political acts of denial through the diminishment of the crimes, victims, and numbers has made the consistency of language that much more important.
The effects of denial are long lasting. Unrelenting attempts at historical revisionism have left the survivors embittered and less hopeful that their pain and sorrow will be fully recognized. This is the climate that the survivors of Srebrenica, of Prijedor, Višegrad, Foča, Sarajevo and countless other cities across BiH face as they try, over two decades later, to build a secure and peaceful future for their children, and for their children's children. Today, as we lay 127 newly identified victims to rest, many of them who were teenagers with their entire lives ahead of them, let us vow to honor them by combatting genocide denial in whatever form it may present itself so that future generations of children may grow to know peace. In the words of the late Elie Wiesel, "for the dead and the living, we must bear witness. For not only are we responsible for the memories of the dead, we are also responsible for what we are doing with those memories."
To the victims of Srebrenica Genocide - today and always, we stand with you and against those who deny you. And most of all, we remember you.
_________
ACBH is an independent, non-profit organization dedicated to advancing the interests of Bosnian Americans and works to improve relations between the United States and BiH. ACBH advocates for a united, democratic, multiethnic, and indivisible BiH with a primary goal of advancing the integration of BiH into the EU and NATO.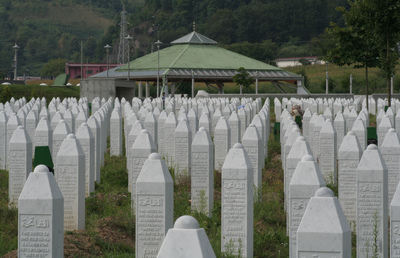 Srebrenica-Potočari Memorial and Cemetery for the Victims of the 1995 Genocide in Bosnia-Hercegovina -- Photograph 2008 Via Wikimedia Commons.
Related Topics: Albanian Muslims, Balkan Muslims, Bosnian Muslims, European Muslims, Montenegro, Muslim-Christian Relations, Russia, Terrorism receive the latest by email: subscribe to the free center for islamic pluralism mailing list