CIP Endorses September 11 Commemorative Statement by Uyghur Human Rights Project

UHRP marks fifteenth anniversary of 9/11 terror attacks on the United States
by The Uyghur Human Rights Project
The Uyghur Human Rights Project
September 8, 2016
http://www.islamicpluralism.org/2597/cip-endorses-september-11-commemorative-statement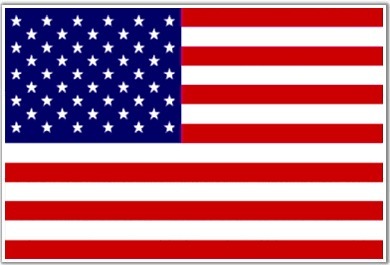 The flag of the United States of America.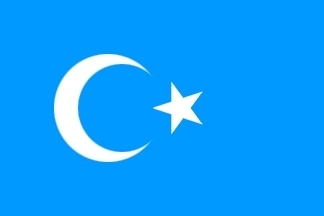 The flag of East Turkestan, Uyghur homeland occupied by China.
[Note: The Center for Islamic Pluralism endorses this statement by the Uyghur Human Rights Project.]
The Uyghur Human Rights Project (UHRP) mourns the victims of the September 11, 2001 terror attacks on the United States and extends its sympathies to the families who lost their loved ones. As Uyghurs who aspire to the ideals of democracy and human rights, we stand with Americans in a firm commitment to these values in the fight against terrorism.
UHRP is unequivocally opposed to any form of violence and condemns all violent actions. Ongoing Chinese government violations of fundamental Uyghur human rights create the conditions for radicalization. UHRP calls on China to change repressive policies and to place genuine respect for international human rights standards at the center of counter-terror measures.
"9/11 is a day of private and public reflection, as well as an occasion to restate democratic and human rights based solutions to political disagreements," said UHRP Director Alim Seytoff in a statement.
Mr. Seytoff added: "The victims of terrorism are spread throughout the world and a concerted international effort is required to maintain global security. This means adherence to human rights standards agreed upon by the international community of nations. No state has the mandate to use counter-terror measures in order to repress peaceful political opposition. This approach only exacerbates the problem. China's recent use of counter-terror laws to limit the fundamental rights of Uyghurs demonstrates how little regard Beijing has for meaningful solutions to peacefully expressed grievances."
UHRP believes a vague definition of "terrorism" and restrictions placed on reporting "terror incidents" contained within a national Counter-Terrorism Law effective January 1, 2016 legitimizes the use of excessive force against Uyghur civilians expressing peaceful dissent over government policies. The legislation prevents and punishes commentary, domestic and foreign, critical of the repression and of "counter-terror" measures in the region. The cases of Uyghur academic Ilham Tohti, Xinjiang Daily editor Zhao Xinwei and French reporter Ursula Gautier demonstrate Beijing's zero tolerance for such questioning.
On August 1, 2016, regional measures to implement the national counter-terror law came into force. East Turkestan is the first provincial level administrative unit to issue such a document demonstrating the targeted nature of counter-terrorism in China and the use of counter-terror legislation to justify repression.
According to a report published by Reuters on August 16, 2016, China conducted counter-terror exercises in the Uyghur cities of Kashgar, Hotan and Aksu in southern East Turkestan. Over 3,000 personnel participated in the exercises, which included evaluation of assault helicopters and all-terrain assault vehicles. The report, citing Chinese state media, added the training was initiated to assess the "battle capability of anti-terror equipment." UHRP is concerned about such militaristic language that views conditions in East Turkestan as a "battle," especially since credible reports exist of extrajudicial use of force against peaceful Uyghur civilians.
On September 8, 2006, the United Nations General Assembly adopted by consensus the Global Counter-Terrorism Strategy. The document comprises of four pillars, of which the fourth is the necessity to include: "Measures to ensure respect for human rights for all and the rule of law as the fundamental basis for the fight against terrorism."
UHRP calls on China to put adherence to human rights standards at the center of its counter-terror strategy and to cease employing counter-terror measures to justify repression of the Uyghur people.
* * * * *
The Uyghur Human Rights Project (UHRP) is a human rights research, reporting and advocacy organization. Our mission is to promote human rights and democracy for the Uyghur people, raise awareness of abuses of Uyghurs' human rights, and support the right of the Uyghur people to use peaceful, democratic means to determine their own political future.
UHRP was founded in 2004 as part of the Uyghur American Association (UAA), a Uyghur diaspora group which works to promote the preservation and flourishing of a rich, humanistic and diverse Uyghur culture. In partnership with UAA, in 2016 UHRP began operations as an independent group.
Related Topics: Central Asia, China, Kazakhstan, Kyrgyzia, Turkish Islam, Uighurs, Uzbekistan receive the latest by email: subscribe to the free center for islamic pluralism mailing list