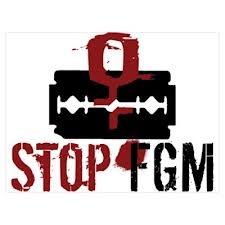 While overshadowed apparently by the general civil conflict over the Muslim Brotherhood (MB) regime in Egypt, the spreading problem of female genital mutilation (FGM) has recently shaken the land of the Nile.
Yet the mass upsurge against the tyrannical fundamentalism of the MB is related, however obscurely, to the protests against FGM.
Late in June, British media reported that Suhair Al-Ba'ta, an Egyptian girl aged 13, died during an FGM "operation." She reportedly perished from blood loss while subjected to FGM in a village north of Cairo. The latest terrible "death by FGM" of a girl in early adolescence provoked widespread outrage at the practice. Disregarding public opinion, representatives of the Muslim Brotherhood, according to the British Broadcasting Corporation (BBC), defended FGM as "Islamic."
FGM has been illegal in Egypt since 2007, after the death in an anesthesia overdose during the mutilation of a 12-year-old girl, Budour Ahmad Shaker. The Egyptian government previously attempted to suppress FGM in 1996, and to reinforce the injunction against it in 1997. Egyptian officials affirmed in 1997 that FGM was not justified by Islam, and were supported in condemning it by scholars from the Al-Azhar Supreme Council of Islamic Research, based in Al-Azhar, the preeminent university in Sunni Islam. The Al-Azhar authorities stated that cutting female sexual organs -- even partially-- has no foundation in Islam, is medically harmful, and should not be carried out.
Dr. Naglaa El-Adly, research director for Egypt's National Council for Women, has argued that the Muslim Brotherhood used its influence to prevent enforcement of the laws against FGM. Dr. El-Adly, like other experts, asserts that FGM is an ancient pagan custom in the region, with no basis in Islam. She noted the existence of the problem among Egyptian Christians, and has called on media and religious leaders "to tell people it is not related to Islam or Christianity."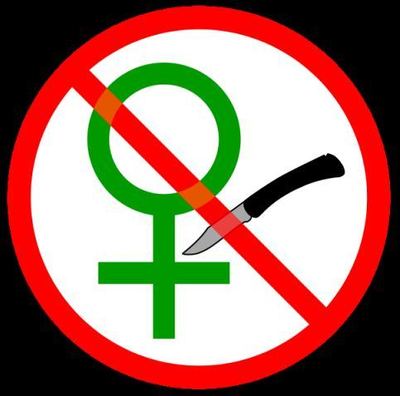 The Muslim Brotherhood is joined, in defending FGM, by other male Islamist Egyptian leaders. Yusef Al-Badri, one of the country's most prominent Wahhabi preachers, has defined FGM as "ordered by shariah [religious law] from Allah," and has petitioned the Egyptian courts to abolish the anti-FGM law. In February 2013, the Egyptian High Constitutional Court rejected an attempt to annul the ban on FGM.
Al-Badri's retrograde views extend beyond FGM. At the beginning of 2012, as reported by the Egypt Independent newspaper, Al-Badri called for the establishment of an Egyptian ministry to "promote virtue" through "morals patrols" in Egypt's public places. The proposal for the introduction of "morals patrols" in Egypt came while Saudi Arabian King Abdullah had begun curbing the powers of comparable "religious police" -- a misnomer, as they have no police training.
The governments of Iran and Sudan also maintain "morals patrols," which have appeared locally and ephemerally in Indonesia and other Muslim countries.
Late in 2011, Al-Badri obtained the imprisonment of the Egyptian women journalists Fatma Al-Zahraa and Sally Hasan of the daily Al-Fajr [Morning] for, according to his allegations, violating his privacy and defaming him. Al-Zahraa was sentenced to a month in prison and Hasan to two months, for publishing an account in 2009 of Al-Badri charging a fee of about $57, at then-current exchange rates, for a fatwa [religious opinion] delivered during a "guidance session" in his home. Demanding payment for religious opinions is illegitimate in Islam. Both journalists have further been barred from work for three years.
In other countries -- including African states with Christian and animist majorities or pluralities, as well as among Muslim and non-Muslim immigrants in Europe and elsewhere -- the primitive practice of FGM continues, regardless of law. Given a religious cover, FGM may be accepted unquestioningly by mothers who impose this barbaric act of abuse on their daughters.
As in Egypt, FGM is officially prohibited in the Iraqi Kurdistan Regional Government (KRG). Still, enforcement of laws against it requires continuous effort and involves vociferous theological controversy. Some Kurdish clerics have called for such an atrocity to be eradicated, while others defend it.
At the end of May, the London Independent interviewed the Iraqi Kurdish woman poet Awezan Nuri, 31, vice president of the Pana Centre to Defend Women's Rights, which, as part of its general mission, combats FGM. Nuri described how she escaped mutilation because her father prevented her mother from submitting Awezan Nuri and her five sisters to genital cutting. Nevertheless, Nuri, at the age of 16, was forced into marriage to her 18-year old cousin, who hit her repeatedly. When she fled to her parents' home, she was beaten by her father, who insisted she return to her husband. She did so, but after her father died, she obtained a divorce.
Awezan Nuri grew up in Kirkuk, a city outside the KRG, and divided mainly among Kurds, Arabs, and Turkmens. There, the Pana Centre estimates that 38% of the local women have suffered FGM, with the number rising to 65% among Kurds in the region.
The Kirkuk Provincial Council, denying the local frequency of FGM, has rejected these figures. In March 2013 the local English-language newspaper, Kirkuk Now, published a shocking interview with a well-known local "practitioner" of FGM, Pura Gullstan, now in her mid-60s. Gullstan stated, "I perform female genital mutilation on women daily, in all the age groups; I performed FGM on a 25-year-old woman last week."
Kirkuk Now pointed out that the frequency with which Gullstan claimed to implement FGM suggests that the rate with which the savage custom is forced on young woman may be higher than that charged by the Pana Centre. "I am the saviour of the honour of women and girls," Gullstan declared. "Some of the women and girls hate me as I perform FGM on them, but as their pain fades away, or they get older, they begin to praise me."
Iraqi Kurdistan also resembles Egypt in that FGM is not limited to Muslim women. According to Kirkuk Now, "other ethnicities as well as religious groups prefer female genital mutilation."
The Pana Centre has appealed to the Iraqi central government in Baghdad for a national regulation against FGM.
Egypt and Iraqi Kurdistan are not alone in the widening protests against FGM. Writing in the Pakistan daily Tribune, Farahnaz Zahidi Moazzam in February 2013 relayed her interview with a local woman who protested plaintively, "I don't want my daughter to have to go through it. I have been through it; my mom has been through it and so has my naani (grandmother). We have been going through this forever. It's a custom -- the done thing, but I can't imagine my baby having to go through the same! I am 34 and I still remember it distinctly. I felt humiliated even as a seven-year-old. [M]ost of all I feel resentment -- even today -- over the fact that we never talked about it before or after that. Everyone pretends like it never happened."
According to Moazzam, FGM "is practiced by a few communities along the Iran-Balochistan border, and a few isolated tribes, as well as the Dawoodi Bohra community." Dawoodi Bohras are a group of about a million Shia Muslims worldwide, with a strong sectarian bent. Moazzam writes, "Female genital mutilation is one of the best kept secrets."
As women's advocates have contended, the initiative to eliminate this inhumane procedure belongs, above all, with religious leaders. Muslim scholars and clerics must act with one voice to do away with FGM, a stain on all communities in which it is found.
[Bulletin: Following the gracious posting of this text by the Gatestone Institute, CIP received news on July 18 that Dar Al-Ifta, the legal body at Al-Azhar University in Cairo, once again has condemned FGM totally. Mohamed Wessam Khedr, a Dar Al-Ifta representative, told an anti-FGM assembly of government officials, clerics, and child rights activists last month that FGM is forbidden in Islam as well as in Egyptian civil law.]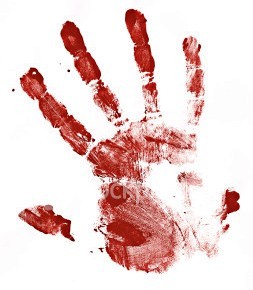 Related Topics: British Muslims, European Muslims, Indonesia, Iraq, Irfan Al-Alawi, Kurdish Islam, Muslim Brotherhood, Pakistan, Shiism, Wahhabism, WahhabiWatch receive the latest by email: subscribe to the free center for islamic pluralism mailing list