CIP Protests Report Saudi Blogger Will Be Flogged
by Center for Islamic Pluralism
CIP
January 8, 2015
http://www.islamicpluralism.org/2440/cip-protests-report-saudi-blogger-will-be-flogged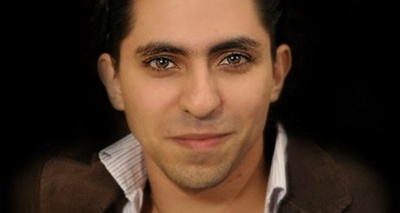 Our brother Raif Badawi. Please remember him in your duas.
The Center for Islamic Pluralism protests against news that the Saudi Arabian blogger Raif Badawi will receive the first 50 lashes of a 1,000-lash sentence on Friday, January 9, 2015, in the kingdom's commercial capital, Jeddah.
Badawi, as reported in the London Guardian, operated an online forum, Free Saudi Liberals. Badawi was arrested in June 2012 and, according to Reuters, charged with a range of alleged offenses, from disobedience to his father to cyber crime and apostasy, or abandoning the faith of Islam.
He was found guilty originally and sentenced to seven years in prison and 600 lashes. CIP reported on Badawi's case in 2013, stating then, "We pray that reform elements in the Saudi leadership will show mercy by vacating the sentence against Badawi."
But the judgment was appealed by prosecutors and expanded to ten years' jail and 1,000 lashes, plus a fine of one million Saudi riyals, or about $266,000. Badawi's wife and children have emigrated to Canada.
The Free Saudi Liberals website has been shut down. Badawi's attorney, Waleed Abu Al-Khair, has been punished with 15 years behind bars and a 15 year prohibition on travel abroad after he was tried in an anti-terrorism court. Abu Al-Khair was characterized in a Human Rights Watch report at the end of 2013 as the founder of the Monitor of Human Rights in Saudi Arabia, an organization the kingdom has denied legal status.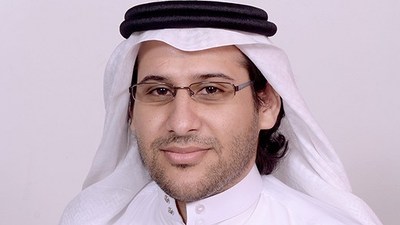 Our brother Waleed Abu Al-Khair. Please remember him in your duas.
HRW stated that "Saudi authorities first arrested [Raif] Badawi in 2008 when prosecutors questioned him for one day regarding the establishment of the liberal website. In 2009, the government banned him from foreign travel and froze his business assets."
The apostasy case against Badawi appears to have collapsed, since HRW affirms that "On January 22, 2013, the Jeddah Public Court refused to charge Badawi for apostasy, transferring the case back to the Criminal Court, which issued its ruling on July 29. According to Badawi's lawyer, the judge dropped the apostasy charge after Badawi affirmed to the court that he is a Muslim and recited the Shehadeh, or Muslim declaration of faith."
As reported in Al-Bab, another blog covering Arab affairs, Badawi's blog entries were controversial mainly because of his criticism of the so-called Commission for the Promotion of Virtue and Prevention of Vice (CPVPV), known as the "ha'ia" [commission] or "mutawiyin" [pious volunteers], a body of morals patrols that enforces the doctrines and practices of ultra-fundamentalist Wahhabism in Saudi Arabia. Such "shariah police" are promoted by Islamist radicals for introduction into other Muslim lands and Muslim minority communities in countries like Britain.
Badawi further described the Imam Muhammad Ibn Saud Islamic University in Riyadh, the Saudi capital, as a "den of terrorists." But Saudi subjects and close observers of the kingdom have long referred to that institution as a "terrorist factory."
The persecution of Badawi and Abu Al-Khair, and the imposition of a 1,000 lashes in punishment of the blogger, represent an abominable step backward for the Saudi realm, which under King Abdullah Ibn Abd Al-Aziz has taken small but undeniable measures toward social reform. With King Abdullah currently hospitalized, high Saudi officials have reassured the country and the world that positive changes will not be halted if King Abdullah dies soon. But as shown by the Badawi case and various declarations by high religious functionaries, social media have provoked a reaction by the entrenched Wahhabi clerics.
Moderate Muslims around the world should support Raif Badawi and demand from Saudi officials his immediate release from custody, as well as lifting of the sanctions on his lawyer, Waleed Abu Al-Khair.
Related Topics: Canadian Muslims, European Muslims, Saudi Arabia, Takfir, Wahhabism, WahhabiWatch receive the latest by email: subscribe to the free center for islamic pluralism mailing list