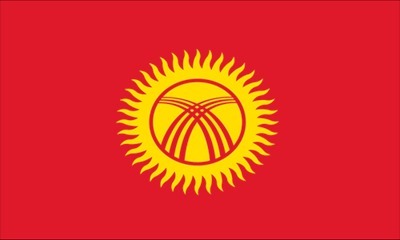 Flag of Kyrgyzstan.
This commentary is endorsed by the Center for Islamic Pluralism and the Second Bektashi Sufi Mission to America.
----

--Zana.
Labrys organisation poster – "Together we are a Trans* force". Photo courtesy of the author. All rights reserved.
In September 2014, I visited Kyrgyzstan for the first time, to speak at the PEN International Congress in the capital, Bishkek. We had to keep our panel, which argued for the repeal of "anti-LGBTQI" (Lesbian, Gay, Bisexual, Transgender, Queer and Intersex) legislation that restricts the right to freedom of expression, secret. A few months earlier, the Kyrgyz parliament had introduced a bill that copied Russia's legislation against "gay propaganda", with additional jail sentences for people who "promote homosexual relations" through the media, so we feared that the entire Congress could be shut down if the authorities found out about it.
International concern grew after the bill passed its first reading by 79 votes to seven. The only MP who publicly criticised it was called "gay" by other politicians and newspapers, despite his "traditional" family. The bill had a second reading in June 2015 with little discussion, no questions asked of the 28 MPs who sponsored it, and 90 votes in favour. However, it then went no further, and in May 2016, a parliamentary subcommittee proposed another second reading rather than a third and final review. Their official reason was that the bill's initial proponents were not re-elected in the October 2015 parliamentary elections, and that the new government should discuss this contentious issue. This has not yet happened.
Unofficially, pressure from the UN Human Rights Council, the EU Parliament and the Coalition for Justice and Non-Discrimination – a body of NGOs and activists that lobbies for anti-discrimination legislation in Kyrgyzstan – may have influenced the subcommittee, as well as the parliamentary rejection of a bill, inspired by similar legislation in Russia, requiring any NGO receiving foreign funding to register as a "foreign agent". It is emblematic of Kyrgyzstan's struggle to remain open towards Europe whilst sustaining ties with Russia and their central Asian neighbours that the bill seems to have been quietly dropped, but is still on the books. Politically, this may be the only way to appease the European Union, the Russian Federation and Kyrgyz nationalist groups, who, like their post-Soviet counterparts, notably in Ukraine, where far-right groups routinely attack Pride events, are virulently opposed to LGBTQI people.
Such laws, however, do not have to pass to have a chilling effect. In 2014, I met Kyrgyz LGBTQI organisation Labrys, who said that lesbians and trans men already faced corrective rape, and gay men and trans women were often beaten and sometimes killed. Such attacks have since intensified. Soon after I went back to London, Labrys shut down their Facebook page, and had to sell the house where I first met them after it was subjected to an arson attack in 2015. They resurfaced last year, and in March I returned to Bishkek to meet a new generation of activists who, amidst the confusion and hostility, are fighting to make Kyrgyzstan more open to diversity of gender and sexuality.
"In 2017, we wrote to the Committee [on Law and Order] about the status of the bill, but never received a reply. It's still unclear what will happen - every month it's updated on the parliament website," one of the activists, Aizhan, told me. There are still legal issues: this impasse meant Labrys' National Action Plan recommendations – for LGBTQI groups, sex workers, drug users and HIV-positive people – were rejected after two years, as the Kyrgyz parliament said it refused to be ordered to withdraw the bill and called off the negotiations. A December 2016 referendum on the constitution included an amendment to define the family as "created upon the voluntary union of a man and a woman", and gave precedence to Kyrgyz law, making it harder for Labrys and other human rights groups to cite international legislation in their opposition to institutional discrimination.
No law (yet), but more attacks
The lack of statistics about crimes against LGBTQI people in Kyrgyzstan remains a concern, so last year Labrys started monitoring and published a report on their website in 2017. Anecdotally, the activists agree that attacks have become more frequent, and organised, since 2014.
"After the draft law, far-right groups started working to promote family values. Two years ago, [US preacher] Scott Lively, who promoted the anti-gay law in Uganda, visited Bishkek. He met anti-LGBTQI groups, who put photos on Facebook," one of the activists recalled as we met in their office in central Bishkek. "In 2015, we launched proceedings against nationalists who attacked our 17 May [the International Day Against Homophobia, Biphobia and Transphobia] event, which was the first-ever case concerning violence against a Kyrgyz LGBTQI organisation." After two years, the court sent it for re-investigation; the police said there was not enough evidence, and that they couldn't contact witnesses. The main victim declined to proceed because of security issues.
"In September 2017, we tried to organise a march for Bisexual Visibility Day," said Labrys' executive director, Sanjar. "We didn't have to get permission from the mayor's office, but we informed them, so we could say we did if anything happened. We still weren't allowed to march, as the district court had ruled against it because the government were preparing for [presidential] elections [in October]. Then we got a call saying a taxi driver had a foreigner wanting to visit us, asking for our address. We told them to come to TSUM [a shopping centre in Bishkek]. It was someone from the national security office, saying we shouldn't go on our march. People came three times, threatening us. Then, a nationalist group leader called, telling us we would regret going ahead."
"The winner of Miss Kyrgyzstan said we should burn all LGBTQI people. We asked the national security office to investigate this as incitement to violence, but nothing happened"
"The police often undress trans women, and so do transphobic people," says Sanjar. Indeed, this nearly happened to me on the Kyrgyz-Kazakh border: a passport control clerk took exception to me, and soon I had five security guards yelling at me. They didn't strip me, but made it obvious that they could. "People get outed online, and there is a lot of hate speech. The winner of Miss Kyrgyzstan said we should burn all LGBTQI people. We asked the national security office to investigate this as incitement to violence, but nothing happened."
With the propaganda law lurking in the background, and no law against hate speech or crimes – in legal terms, only murder can be based on discrimination, with religion, ethnicity, and nationality as the only criteria – LGBTQI people remain easy targets in Kyrgyzstan, with nowhere to turn for recourse. "A [Kyrgyz] journalist went with the police on a raid and started filming trans women; she then posted on Facebook about how they beat her up, which wasn't true. She provokes trans women, films them and then asks for 400 soms [about 6 USD] to keep it off social media," said Mohira, an activist who has also been involved with queer leftist collective STAB – the School of Theory and Activism in Bishkek, adding that the same journalist had leaked information about the International Day Against Homophobia, Biphobia and Transphobia, a closed event, to Kyrgyz nationalists, and wrote a slanderous article about a film screening hosted by STAB. "She's a long-term enemy," Mohira stated.
Zhenish Moldokmatov, leader of Kyrgyzstan's Kalys movement, at an anti-LGBT rally in June 2015. Source: Georgina Rannard.
However, Labrys have had some successes. In January, they secured the right for trans people to change their documents with just a diagnosis of gender dysphoria from a medical professional, having previously required surgery; the health ministry also approved their guidelines on endocrinological and psychiatric support. On a wider level,
Labrys have organised events to empower and mobilise communities, such as round tables in Bishkek and Osh, Kyrgyzstan's second-largest city, to create dialogue between trans people, medical specialists and the health ministry. They are also planning for a delegation to talk to the police about how to treat the LGBTQI community with greater respect.
Internationally, Labrys are part of a coalition of trans people in post-Soviet countries, and in touch with an association of Russian-speaking intersex people and LGBTQI groups in Kazakhstan and Tajikistan. They are also part of IGLA (International Gay & Lesbian Association) Europe, but Mohira stresses the importance of Kyrgyzstan and Central Asia being grouped with Eastern Europe, as their recent history has more in common with Ukraine or Belarus, and especially Russia, than India or Bangladesh.
This might be a step towards the social issues affecting the LGBTQI community in Kyrgyzstan, and the wider region, being better understood in the West and, it is hoped, receiving greater international support.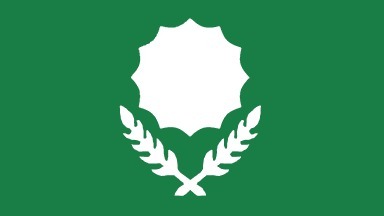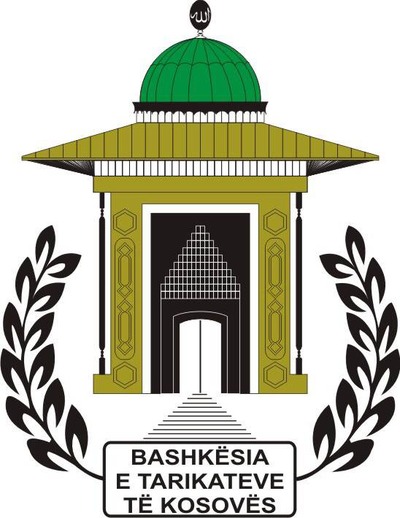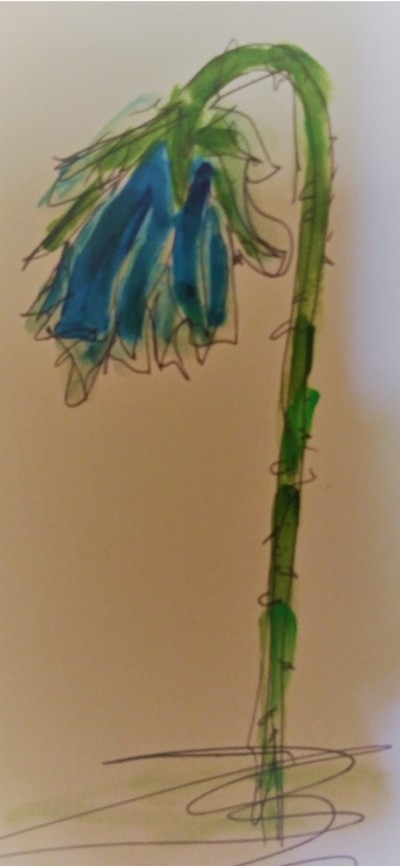 Art by R. Long.
Related Topics: Bektashi Sufis, Central Asia, Iran, Kyrgyzia, Russia, Shariah receive the latest by email: subscribe to the free center for islamic pluralism mailing list