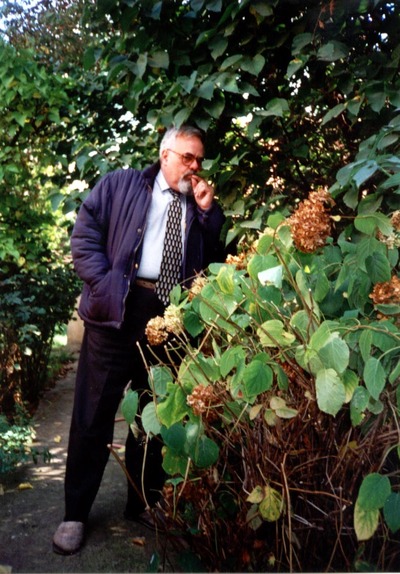 The author, Kosova, 1999.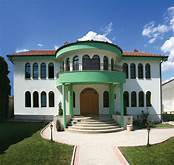 Bektashi teqja, Gjakova, Kosova.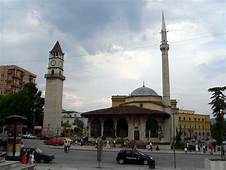 Et'hem Beu mosque, Tirana.
The day I was fired by the government
I smoked a joint and drank three pints of cider.
"God is good. It is a beautiful night."
I walked home, after reading Wallace Stevens,
-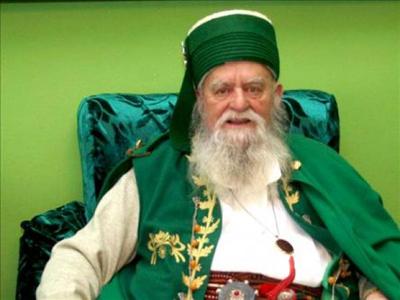 Kryegjysh Reshati -- ejvallah.
To stare at a photo of Baba Reshat Bardhi
Grand World Dede of the Bektashi order,
Beloved teacher of two million Albanian Sufis,
Standing beside the country's heroic Mufti
-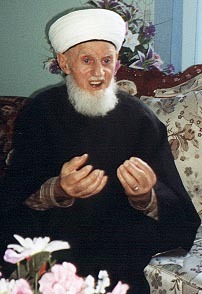 Hafiz Sabri Koci -- fatiha
Hafiz Sabri Koci, whose hands blessed me
After his 28 years in a Communist prison.
I looked in Baba's eyes and saw California.
For there are three worlds: generous Africa
-
Which I have yet to know, Europe with America
As far east as Kansas City, Missouri –
And then the rest: the earth of ecstatic dreamers
Indians, Siberians, Muslim dervishes
-
Westward from the Rockies to the Albanian mountains.
Hafiz stands in black with his martyred face
In the white-draped fez of an imam
While Baba stares from under his high green turban
-
His beard wide, his sash decorated in gold
Befitting the wild priest of an ancient faith.
And that's what he is: sending the light of wisdom
Across the mountains, the steppes, and even an ocean
-
To me in California and in exile
In Washington, where dervishes go unknown.
I'm a shamanic child, I'll never be other
Than the Uwaysi Sufi, the epileptic
-
Who learned to cure himself through words alone,
Through poetry, and through the love of others.
God is great. It's beautiful tonight.
In Wallace Stevens' universe, and Allah's world.
-
Washington 2002
Author's notes 2020:
The reference in the fourth paragraph to the geographical direction "Europe with America/As far east as Kansas City, Missouri" may seem incorrect. This reflects my view of Eurasia and Western North America as a single "Shamania" – a cultural unit extending from the Balkans to the Mississippi, with its womb in Siberia.
This perspective is elucidated in my volume The Other Islam, published in English, Albanian, and Bosnian. See http://www.islamicpluralism.org/documents/2035.pdf.
Penultimate paragraph: I am not epileptic.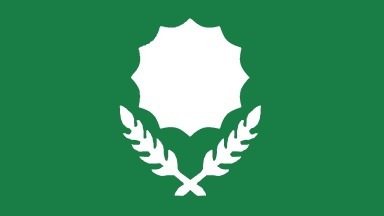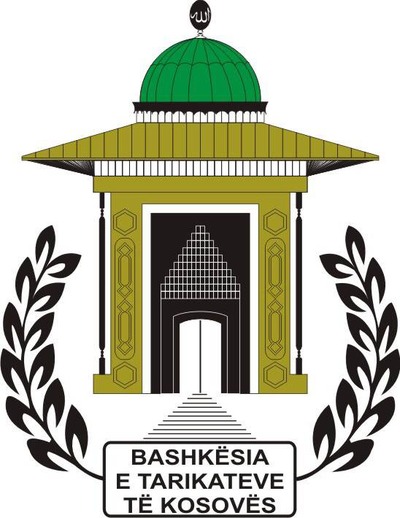 Related Topics: Albanian Muslims, Alevism, American Muslims, Balkan Muslims, Bektashi Sufis, Bosnian Muslims, Central Asia, European Muslims, Iran, Iraq, Kazakhstan, Kosovo, Kurdish Islam, Montenegro, Shiism, Sufism, Turkish Islam, Uighurs, Uzbekistan receive the latest by email: subscribe to the free center for islamic pluralism mailing list