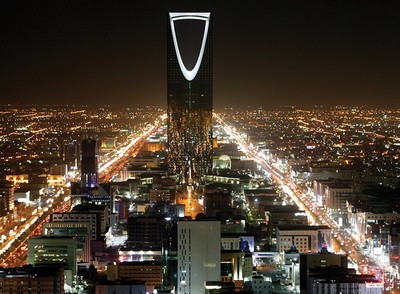 Riyadh.
Early in November, the Saudi Arabian government announced the replacement of interior minister Prince Ahmed Bin Abdul Aziz,
named
to the post in June of this year, after the death of Prince Nayef, his elder brother. Nayef, who succumbed at age 78, had been feared widely as the embodiment of the most extreme trend in Wahhabism, the ultra-fundamentalist Saudi state sect. Nayef was the leading opponent of the cautious reform course pursued in the desert monarchy by 88-year-old King Abdullah since his rise to the throne in 2005.
Prince Ahmed, born in 1941, has been followed as interior minister by Nayef's son, Prince Muhammad Bin Nayef. A grandson of King Abdul Aziz Ibn Saud (1876-1953), the founder of the Saudi state in its most recent form, Prince Muhammad, only 53, represents the second generation of Saudi princes. He is therefore viewed by some observers as a herald of changes brought about by those inevitable forces, aging and death.
While his father was alive, Muhammad Bin Nayef was, and apparently remains, head of the Saudi program to suppress al Qaeda within its borders—which has mostly meant exporting the terrorists to Yemen. The members of al Qaeda in the Arabian Peninsula (AQAP) are expected to leave alone Saudi territory in exchange for "rehabilitation" in comfortable surroundings if they "come home."
Violent extremists are housed at vacation facilities and lectured by state clerics on the error of their "deviant" views. Nevertheless, the propinquity of Prince Muhammad with the "amnestied" radicals and their Yemen-based directors was illustrated by the peculiar incident in 2010 when a plot to send bombs to synagogues in the United States via cargo courier firms was foiled. Explosive-laden packages had been turned over to United Parcel Service and Federal Express offices in Yemen. Their tracking numbers and addresses were delivered by Prince Muhammad to U.S. personnel after the items were sent, but before they could reach their targets.
BBC News quoted a British analyst, Michael Stephens, of the Royal United Services Institute, who claimed that Prince Ahmed had been too active in substituting his own functionaries for the late Nayef's cadres in the Interior Ministry. Stephens described the Nayef appointees as "modernizers" and alleged that Ahmed's disfavor toward them was perceived by King Abdullah as a counter to his reform aspirations.
Saudi sources, typically preferring anonymity, are not convinced. Close watchers of the kingdom warn that Prince Muhammad Bin Nayef has more reason to hew to his father's hard-line Wahhabism. In addition, the switch from Prince Ahmed to Muhammad Bin Nayef took place immediately after an explosion in Riyadh that killed 23 people and left more than 110 injured.
Described as a traffic accident involving an oil tanker truck, the blast destroyed a freeway overpass and a nearby building, where heavy industrial equipment was stored. The fatalities included ten Filipinos. Amateur video reproduced by the London Guardian showed Saudis searching through the remains of the devastated warehouse for salvageable goods.
In the aftermath of the detonation, Filipino media reported that the driver of the truck that blew up, named Robin Kebang, was in Saudi police custody. Rumors swirled through the Saudi public that the event, rather than a traffic mishap, involved a terror conspiracy, leaving Prince Ahmed embarrassed and vulnerable. And there the matter has rested, like many other enigmatic happenings in Saudi Arabia.
In a repetition of the pattern seen in the Saudi state since the beginning of King Abdullah's reign and his reform efforts, only shifts in high offices, and anti-reform measures by fanatical Wahhabis, provoke ongoing debate.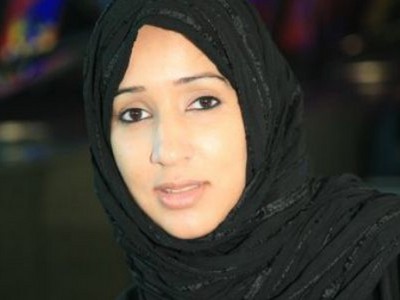 The honorable Muslimah Manal Al-Sharif.
In the last category, the Saudi female activist
Manal Al-Sharif
, best-known for leading a campaign against the Saudi-Wahhabi ban on women driving, sent out a tweet
noted
by the British website for Wired magazine. According to Al-Sharif, the Interior Ministry has introduced a "wife-tracker" system in which a "male guardian"—a spouse or other male relative still assigned to all Saudi women—would be electronically notified if a woman departed from the country. According to Wired, Al-Sharif learned "a wife travelling with her husband had watched as her spouse's phone went off each time they crossed the border—she was listed as a dependent on his national identity card."
The Saudi interior ministry denied the claim, "saying the system is not designed to connect women with their guardians." But accounts of similar episodes circulated as tweets, indicating, as Wired commented, "a new high-tech age of freedom-curbing" by the Saudis.
High-tech monitoring of Saudi subjects is, unfortunately, not a new development. In February 2012, Hamza Kashgari, 23, a Saudi national of Uighur origin, whose parents had emigrated to the Wahhabi dominion from the Chinese-occupied region known as Xinjiang to the Beijing authorities and as Eastern Turkestan to its Turkic Muslim inhabitants, was arrested in Malaysia and deported to Saudi Arabia. He was charged with "blasphemous" tweets. As in other cases, the last heard about Kashgari was that he was jailed.
Manal Al-Sharif told British Wired the interior ministry denied the reality of the "wife-tracking" scheme because "they are embarrassed." Al-Sharif had been arrested for operating a motor vehicle in 2011. It is widely-known in Saudi Arabia that women drive cars and trucks in rural areas, away from the gaze of the so-called "religious police," or mutawiyin, whose powers have been curbed by order of King Abdullah, to whom they report. A key event in the process by which the mutawiyin have seen their control over women's activities diminished was the story of the "nail polish woman" who used her celphone to film a confrontation with the "morals patrols," in which she rebuffed their demands that she leave a shopping mall.
As the keystone of his reform campaign, Saudi King Abdullah has created new educational opportunities for women and last year promised them the right to nominate and stand as candidates in municipal council elections scheduled for 2015. Abdullah followed up that decree with an order that women could participate in voting without the permission of a "male guardian."
Manal Al-Sharif expressed hope that as interior minister, Muhammad Bin Nayef would bring new hope to Saudi women for removal of male-guardianship and other restrictive regulations. She said, "we're hoping when he comes things will change. He's reviewing some of the existing laws. We're hoping we can go and meet him."
But the electronic system to report the movements of women to their "guardians" has been established with Muhammad Bin Nayef at the head of the Interior Ministry. This suggests that Manal Al-Sharif's optimism is misplaced. The struggle to normalize Saudi Arabia remains a slow, back-and-forth game in which each move by the protagonists of social modernization, including King Abdullah, who is an absolute ruler, is answered by examples of Wahhabi intransigence, in the royal family, the government and the official clergy.
Notwithstanding educational improvements and pledges of expanded rights, Saudi women, as numerous foreign commentators and human rights monitors have pointed out, must still defer to their "male guardian" for permission to get a job, open a bank account, study in a foreign country, get married or divorced, or be treated at a public hospital.
The Saudi monarchy and the public over which it rules have been fixated on the bloodshed in Syria, which has affected deeply all the Sunni Muslims. Meanwhile, the Iranian regime, backing Syrian mass killer Bashar Al-Assad, speculates that the transfer of the Interior Ministry from Prince Ahmed to Muhammad Bin Nayef contributes to instability at the highest levels of Saudi authority. Facing Tehran, King Abdullah can best unite his subjects by firm commitment to reform and rejection of new Wahhabi schemes for dominance over women.
Related Topics: Iran, Saudi Arabia, Wahhabism, WahhabiWatch receive the latest by email: subscribe to the free center for islamic pluralism mailing list