Our Founder and Social Media

A Message For Milad an-Nabi Isa Aleyhisalem
by Luciana Zana Trëndafilazezë
CIP
December 25, 2017
http://www.islamicpluralism.org/2663/our-founder-and-social-media
Our founder, Ashk Sylejman, born Stephen Schwartz, has been barred from U.S. social media.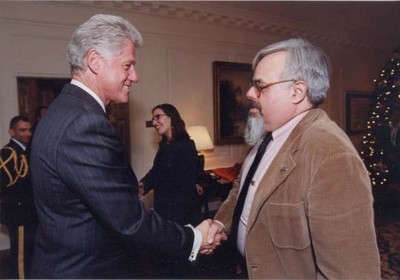 Our Ashk with our common "father." Thank YOU, U.S. President William Jefferson Clinton, for saving Kosova!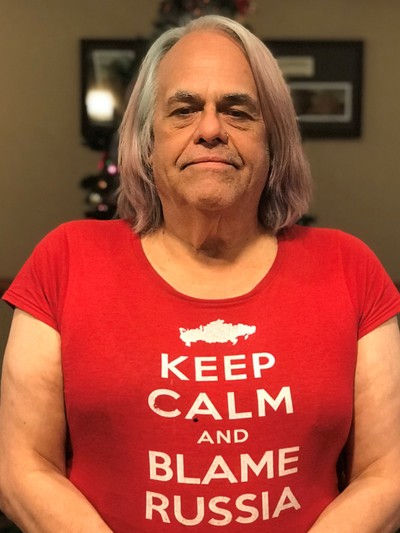 We all know our Ashk is sharp-tongued in combat: Trotsky to friends, Tito to enemies.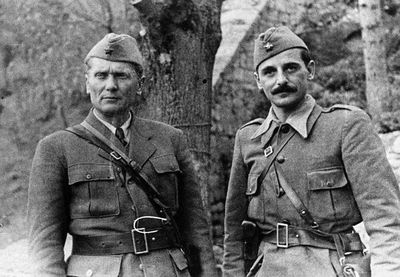 Antifascist Marshal J.B. Tito with Koca Popovic. A study of Popovic by our Ashk will soon be published.
He has been barred from Twitter for responding in character to an "Australian" fake Twitter account, posted using a computer-generated avatar, that presented shahida ul-tawhid Anne Frank, may Allah almighty be well-pleased with her, on a lampshade. ON CHRISTMAS EVE.
Our Ashk has many other challenges before him, and us, now. I Zana will take over CIP duties as our Ashk will commence a long-delayed khalwa (not halvah!).
We are Sufis. We love Jesus as we do Moses, Muhammad, and Ali. May the blessings of divine mercy fill all your hearts.
Please visit Christian churches in this holiday season, in solidarity with believers in the Middle East.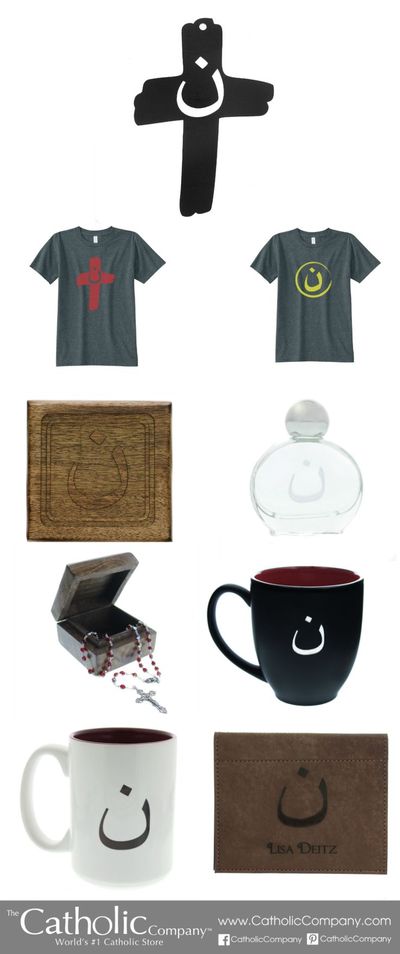 Death to fascism! Freedom to the People! Remember Baba Faja, Zai Fundo, and Luan!
NOT ONE STEP BACK!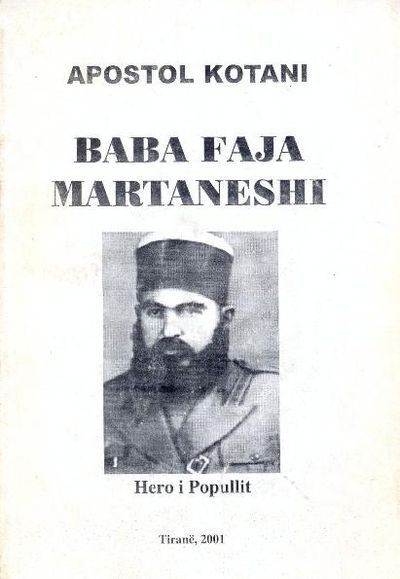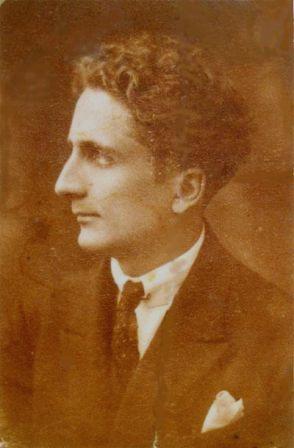 Our Zai.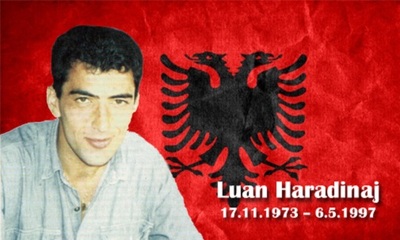 Luciana Zana Trëndafilazezë
International Director, Centre for Islamic Pluralism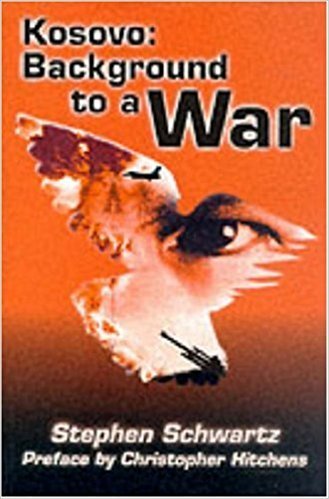 The new, edited version will soon be posted as a free download in English, Albanian, and Bosnian.
Related Topics: African-American Muslims, Albanian Muslims, Alevism, American Muslims, Balkan Muslims, Bektashi Sufis, Bosnian Muslims, British Muslims, Canadian Muslims, Central Asia, Chechnya, China, Deobandism, Dutch Muslims, European Muslims, French Muslims, German Muslims, Indonesia, Iran, Iraq, Kazakhstan, Kosovo, Kurdish Islam, Kyrgyzia, Macedonia, Malaysia, Moldova, Montenegro, Muslim Brotherhood, Muslim-Christian Relations, Muslim-Jewish Relations, Pakistan, Prisons, Russia, Saudi Arabia, Sephardic Judaism, September 11, Shariah, Shiism, Singapore, Sufism, Takfir, Terrorism, Turkish Islam, Uighurs, Uzbekistan, Wahhabism, WahhabiWatch receive the latest by email: subscribe to the free center for islamic pluralism mailing list