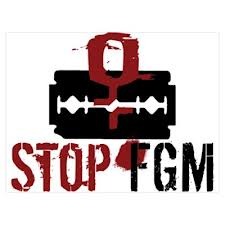 Late in March, British authorities undertook their first prosecutions against female genital mutilation, which has been prohibited in the United Kingdom since 2003. As revealed by BBC News on March 21, "Dr. Dhanuson Dharmasena, 31, of Ilford, east London, will be prosecuted for an alleged offence while working at the Whittington Hospital in London. Hasan Mohamed, 40, of Holloway, north London, faces a charge of intentionally encouraging female genital mutilation."
The two accused appeared in Westminster Magistrates' Court on April 15, were granted bail, and ordered to present themselves at Southwark Crown Court on May 2. According to the BBC, director of public prosecutions Alison Saunders said the Crown Prosecution Service was asked by the Metropolitan Police to examine allegations that "following a patient giving birth in November 2012, a doctor at the Whittington Hospital repaired female genital mutilation that had previously been performed on the woman, allegedly carrying out female genital mutilation himself."
Ms. Saunders said, "Having carefully considered all the available evidence, I have determined there is sufficient evidence and it would be in the public interest to prosecute Dr. Dhanuson Dharmasena for an offence contrary to (Section) 1 (1) of the Female Genital Mutilation Act (2003).
"I have also determined that Hasan Mohamed should face one charge of intentionally encouraging an offence of FGM, contrary to section 44 (1) of the Serious Crime Act (2007), and a second charge of aiding, abetting, counselling or procuring Dr. Dharmasena to commit an offence contrary to (Section) 1 (1) of the Female Genital Mutilation Act (2003)."
The relevant section of the British law declares, "A person is guilty of an offence if he excises, infibulates or otherwise mutilates the whole or any part of a girl's labia majora, labia minora or clitoris."
Reportage on the London indictments by the local Islington Tribune specified that Mohamed "is charged with encouraging the doctor to repair pre-existing FGM on a female patient at Whittington Hospital after she gave birth there."
Britain has taken an important step in enforcing, after more than 10 years, its regulation against FGM, an atrocious practice that is often alleged to be Islamic. Even some radical clerics who defend the custom, such as the Qatar-based hate preacher Yusuf Al-Qaradawi, admit that support for FGM is based on unreliable, "weak" precedents in Islamic law. Al-Qaradawi argues that the brutal imposition of FGM is acceptable if desired by parents. But he notes, "women in Islamic nations lived for centuries without circumcision being a concern, as it did not exist."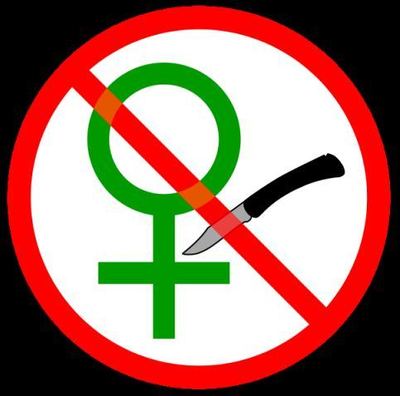 Although FGM is associated often with Islam, it is found commonly in non-Muslim areas of Africa and among immigrants to the West from that region. Muslims should take the initiative in opposing FGM; campaigns against this violation of women's rights are underway already in several Muslim lands.
The best known such effort has taken place in Iraqi Kurdistan. In a recent interview, Thomas von der Osten-Sacken, who is affiliated with WADI, an Iraqi-German organization supporting human rights and civil society in the Middle East, described the beginning of the Kurdistan campaign. Von der Osten-Sacken recounted, "Following the toppling of Iraqi dictator Saddam Hussein in 2003, mobile teams we organized [went to] various Kurdish villages and towns to offer medical services. One year later, women started approaching the team members about having been cut… It was a taboo to discuss but… we started helping women in 35 villages." The Kurdistan anti-FGM movement gained attention in media.
In 2011, the Kurdistan Regional Government in Iraq made FGM a crime, and interviewer Heidi Basch-Harod states that FGM "in Iraqi Kurdistan has significantly decreased, from 90 percent to zero percent in some areas. Nevertheless, the practice has not disappeared."
In neighboring Iran, researcher Rayeyeh Mozafarian, of the University of Shiraz, conducted interviews about FGM there between 2007 and 2009. In her work, which she was permitted recently to publish, she explained, "why FGM is carried out in private houses by midwives and not by surgeons in hospitals." Iranian law does not mention FGM, but does punish mutilation of the body. Yet Mozafarian found, "Despite the practice being liable to prosecution, practically nobody is charged… No victim files charges against her own parents." Women cut as adults "accept the mutilation as a religious necessity as demanded by local religious authorities." Since such women are liable to have their daughters' genitals cut, Mozafarian has called for a public appeal by Iranian women to end FGM.
Coinciding with the United Nations-sponsored International Day of Zero Tolerance to Female Genital Mutilation, which was observed on February 6, 2014, Y – Pulse of Oman, an English-language news portal, disclosed that while FGM is banned in hospitals in Oman, a sultanate on the east coast of the Arabian Peninsula aligned in foreign affairs with Iran, it "is being carried out on babies and young girls" across the country. Although FGM is illegal in Egypt and Somalia, high rates are well-known in both.
The Omani source, perhaps unintentionally, admitted the ineffectiveness of the UN on this issue, as on so many other problems. Y – Pulse of Oman contributor Kate Ginn wrote, "On December 20, 2012 the United Nations General Assembly unanimously passed a resolution calling for an end to the practice of FGM, describing it as a 'serious threat to the health of women and girls.' The UN does not, however, have any legal power to enforce a ban."
FGM in Oman has been studied by another valiant figure, Habiba Al-Hinai, who has completed a statistical overview of the problem locally. "FGM constitutes a widespread phenomenon in Oman in all age groups," Al-Hinai said. "The results (of the study) shocked me. Being an Omani, I didn't realize how prevalent it is."
Al-Hinai added, "We are not just talking about rural areas and uneducated women. It is happening everywhere, even in [the Omani capital] Muscat, and educated, cultured women support it. ... Yet no one wants to talk about it. It's still a taboo subject."
With Britain appearing to have delayed its application of the anti-FGM law for a decade, and the UN unreliable, the fight against FGM is being carried by women activists in Iraqi Kurdistan, Iran, Oman and elsewhere. They deserve effective solidarity by every moderate Muslim and every non-Muslim concerned for human dignity. Let the silence surrounding FGM be broken.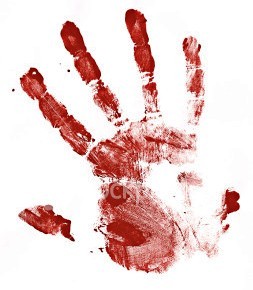 [Updates: In London, Dr. Dharmasena and Hasan Mohamed returned to court on May 2, and Mohamed was then identified in the local Ilford Recorder as the victim's husband. The newspaper also reported that Dr. Dharmasena was suspended by the General Medical Council, a UK professional body, last month.
[The defendants were ordered by a local judge to come back to court for a plea and case management hearing on June 27.
[On April 29, BBC News disclosed that UK police are planning a summer operation to prevent travel by girls residing in Britain from travelling to foreign countries for FGM. Details of the police effort remain confidential. BBC News pointed out that France has adopted "mandatory examination of school girls" if the young women are considered at risk of suffering FGM.]
Related Topics: British Muslims, European Muslims, French Muslims, Iran, Iraq, Kurdish Islam receive the latest by email: subscribe to the free center for islamic pluralism mailing list