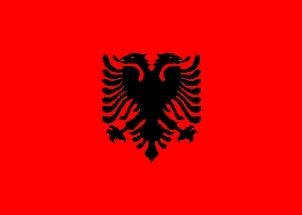 The flag of the Albanian nation.
On April 26, Pope Francis recognized the martyrdom of 38 Albanian Christian church leaders killed during the Communist terror of Enver Hoxha, who ruled the small and poor Balkan country from 1944 until his death in 1985. Ecclesiastical affirmation of their martyrdom is an important step toward their sainthood. The "cause" favoring their canonization was initiated in 2002, under Pope John Paul II.
Communism ended in 1991 in Albania, which Hoxha had declared the first officially atheist state in the world in 1967, seeking to emulate the "cultural revolution" of his foreign patron of the time, Mao Zedong. Thousands of churches, mosques, Sufi shrines, and other religious monuments were turned over for secular use (as basketball courts, cinemas, and warehouses), and clerics were murdered.
Albanians are Muslim in their majority–with Islam claiming about 60 percent of the 3 million people in Albania and as much as 90 percent of the 1.8 million Albanians in Kosovo. But in both countries, as well as in Albanian communities in the United States and elsewhere abroad, Albanian Christians—Catholics and Orthodox—have played prominent roles in culture, education, politics, and the struggle for national independence. Relations between Albanian Muslims and Christians have generally been good, as the members of a small and culturally-isolated people find national unity more important than religious differences. Before communism, Albania's Catholic schools were of high quality, and members of the country's Muslim elite sent their children to them.
Hoxha and his accomplices, however, did not consider the contributions of Albanian Christians to the people's common legacy when he took power in 1944. He was enraged particularly at the Catholics in the north of the country, around the city of Shkodra, where they formed and still comprise a probable majority. Catholics opposed his bid for power openly and fought his forces with arms. They would not be forgiven. The dictator grew bent on extermination of the Albanian Catholic populace.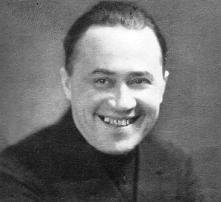 Lazër Shantoja.
In a series of public trials and mass executions beginning in March 1945, the religious and intellectual leaders of the Albanian Catholics were wiped out. The first to be slain was an archdiocesan priest, journalist, and beloved poet, Lazër Shantoja, aged 52. According to The Fulfilled Promise, a 1976 volume published in the United States by an émigré Albanian Catholic author, Gjon Sinishta, Shantoja had returned to Albania in 1941, after some years as a Catholic preacher in Switzerland. Although he had not been involved in recent Albanian politics, he was arrested in 1944, imprisoned, and tortured. His forearm and leg bones were broken, and "he 'walked' by supporting himself on his elbows and knees." He was shot and buried in an unmarked grave.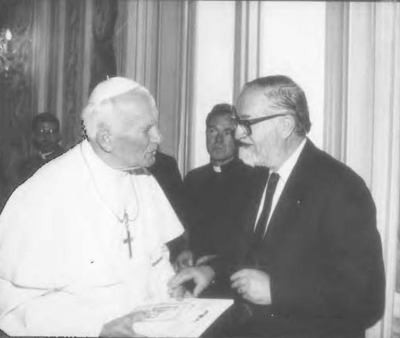 Pope John Paul II with Gjon Sinishta.
Next to be eliminated, also in March 1945, was another diocesan priest and prolific author, 53-year old Ndre Zadeja. A year later, in March 1946, six Catholics, including two Jesuits, a Franciscan, a seminarian, and two laypeople were machine-gunned to death. One of that group, Fr. Gjon (Giovanni) Fausti, former head of the Pontifical Seminary in Shkodra, was an Italian national, and probably exempt from the authority of an Albanian Communist tribunal. Similarly, 49-year old Alfons Tracki, also killed in 1946, was born in Poland. At the end of that year the 40-year old priest Josef Marxsen, a native of Germany, was executed.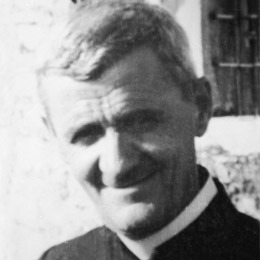 Ndre Zadeja.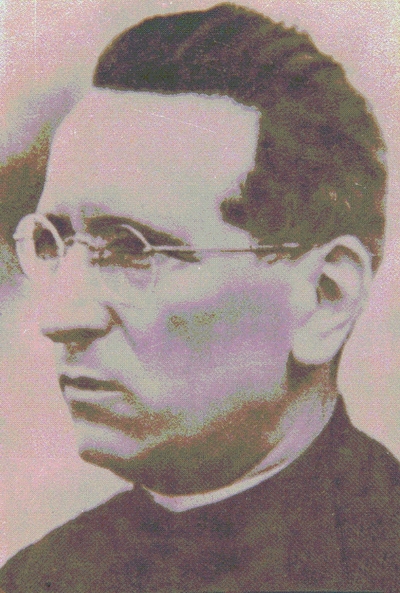 Gjon Fausti.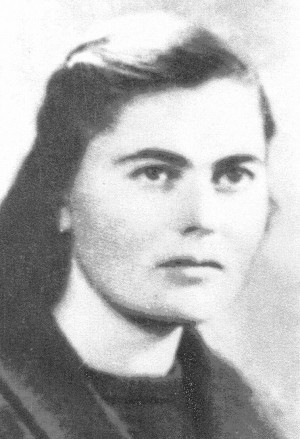 Maria Tuçi.
From 1947 to 1951, 20 more names on the list of 38 believers, released by the Vatican in announcing their designation as martyrs, were killed. One was a 22-year-old female layperson, Maria Tuçi, slain in 1950. Four were Kosovars, arguably Yugoslav citizens, when they were liquidated. Of the 38, the most famous among Albanians are 63-year-old Vinçenc Prennushi, the Franciscan archbishop of Durrës, the major Albanian port, who suffered heart disease and died in prison in 1949, after being sentenced to hard labor. He was tortured by hanging him in a lavatory, after beating with clubs. Prennushi was a leading collector of Albanian folklore, as was the poet and Franciscan father Bernardin Palaj, aged 53 when he was tortured to death in 1947. Finally, the group of 38 martyrs includes Josif Mihali, an Albanian Greek-Catholic priest, dead at 36.

Vinçenc Prennushi.
Bernardin Palaj.
All Communist regimes repressed religion. The hand of the state was harsh especially in Eastern European countries with large Catholic communities. But the ferocity of Hoxha and his minions in dealing with the Albanian Christian clergy, who represented a minority, appears unique. It may have been motivated primarily by a wish to do away with a powerful social obstacle to their totalitarian fantasies, yet it is clear that the Albanian Communists saw the Christians as difficult to break. The Catholic clergy were close to the people and honored as protectors of local traditions. Since they would not accommodate the demands of the new rulers, they must be deprived of life and removed from memory, except as a caution to others. The last martyr in the roster of 38, archdiocesan priest Mikel Beltoja, was killed in 1974.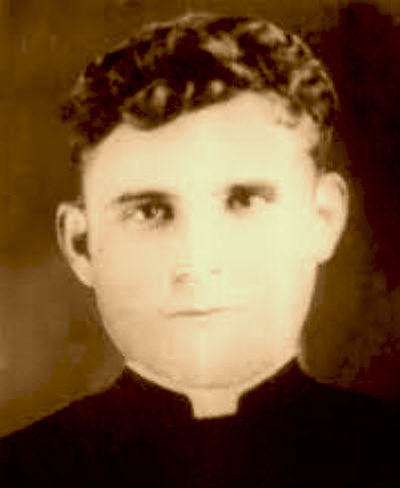 Mikel Beltoja.
The Vatican's inventory of Albanian martyrs could include numerous additional names. In his 1967 book, Sinishta lists many more Catholic clerics dead or disappeared during the Communist tyranny. But the "cause" of the 38 shows that Christian belief and remembrance are alive in a place where religion was once believed snuffed out.
Related Topics: Albanian Muslims, Balkan Muslims, Bektashi Sufis, Canadian Muslims, China, European Muslims, Kosovo, Macedonia, Montenegro, Muslim-Christian Relations, Russia receive the latest by email: subscribe to the free center for islamic pluralism mailing list