Are atheists offended when a theist says "I will pray for you," "God help you," etc?
by Stephen Suleyman Schwartz
Quora.com
February 26, 2017
http://www.islamicpluralism.org/2620/are-atheists-offended-when-a-theist-says-i-will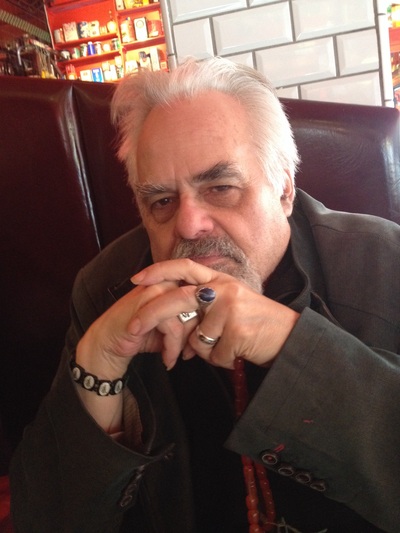 Stephen Suleyman Schwartz, San Francisco, 2017. Photograph by K.S. Rolph
Once again, very personal, this time straying genuinely into TMI territory. I crave pardon.
I knew Christopher Hitchens extremely well. I saw him the day before he suffered the attack that revealed his terminal illness, and I attended his funeral per the invitation of his widow, Carol Blue.
I mention this only to demonstrate that my public credentials in this area are substantial.
I was brought up as a militant atheist and enemy of religion — at least from my father's, Jewish side. My mother, who was Christian, was equally and on some issues more radical than my father. But she softened, as he did not.
Both my parents had been deeply disappointed by religion and especially by the Holocaust. Communism was the religion they adopted to fill the void.
My father, a Russian-Jewish, American-born child of immigrants, feared in 1933 that Hitler would come to Nebraska and kill him personally. Hitler nearly finished the job — most of my Jewish grandfather's family disappeared in the Holocaust. I searched for them in the computers at Yad Vashem, the Holocaust memorial in Israel, at the U.S. Holocaust Memorial Museum in Washington, and at the Holocaust museum in Berlin. No trace. They are among the "two of six," the two million Jews killed by the Nazis in conditions of anonymity — truly in the "night and fog" created by German imperialism.
My mother's family are old Scots-Irish stock, people swept up in the Clearances and forced to resettle in America. They intermarried in Appalachia with "indigenous" people. (As I write this I speak with a friend who reminds me, as he does often, "Plants are indigenous, people are part of history. Call us Indians. We should not be offended, since you are writing about people giving you offense.") My maternal forbears walked the Trail of Tears, served as Abolitionists and as Union combatants, organized tough labor unions, and believed in a fundamentalist interpretation of the Bible.
During the main Berkeley demonstrations against the Vietnam War I saw Resnais' film Night and Fog. That was 52 years ago and I was then 16. I took my sweet and innocent Jewish girlfriend to see Rossif's To Die in Madrid.
Yes, I confess now, I am utterly Manichaean.
All my life I have seen a world in upheaval, with bloodshed and tragedy unrestrained. All my life I have lived through the process described by Saint Paul in Romans 8:22 — "We know that the whole of creation has been groaning together in the pain of childbirth until now." All my life I have sought the signs of dawn. I scoured the mesas of the American Southwest and listened to the voices of the surviving shamanic believers among the "indigenous" people of Northern California. I searched in Asia, in Latin America, in Catalonia, in the Balkans.
I plunged into the classics of the French Enlightenment and revelled in intellectual irreligion.
Yet I ceased to be an atheist because of the birth of my son, who is now 44. His existence was and remains inexplicable to me. I was and am in most respects a selfish and even amoral person. I did not deserve the grant of such a gift. It could, to my mind, only be a gift from the Creator.
Time passed and as I reviewed the chapters of my life I saw that nothing could be explained by the canons of rationalism or atheism. The talents I had in language, opportunities to travel the world, great experiences with moral challenges, and above all the love of others were not comprehensible except as miracles.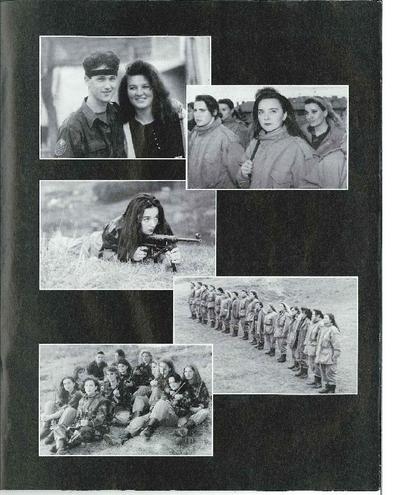 Without radical affectations in costume, but fighting for the dignity of their sisters and brothers, and the right to live in harmony with all. The Bosnian woman soldier deserves the respect and praise of every Muslim believer.
I went to Sarajevo as an American journalist cooperating mainly with Jewish and Catholic agencies and there became a traditional Sunni Muslim of the Balkan variety, and a Sufi.
Sometimes I am afraid of slipping into messianic metanoia, but I have plenty of ways to keep that under control — Quora being one — above all thanks to my spiritual companions through the Kali Yuga. They keep me honest.
I am a child of the house of oppression and the tribes of protest and I have no fear.
Above all thanks to love.
Related Topics: African-American Muslims, Albanian Muslims, Alevism, American Muslims, Balkan Muslims, Bektashi Sufis, Bosnian Muslims, British Muslims, Canadian Muslims, Central Asia, Chechnya, Dutch Muslims, European Muslims, French Muslims, German Muslims, Indonesia, Iran, Iraq, Kazakhstan, Kosovo, Kurdish Islam, Macedonia, Malaysia, Moldova, Montenegro, Muslim-Christian Relations, Muslim-Jewish Relations, Pakistan, Russia, Saudi Arabia, Sufism, Turkish Islam, Uighurs, Uzbekistan receive the latest by email: subscribe to the free center for islamic pluralism mailing list