Hajj and Eid Al-Adha/Bayram Greetings, A.H. 1433
by Center for Islamic Pluralism
CIP
October 25, 2012
http://www.islamicpluralism.org/2121/hajj-and-eid-al-adha-bayram-greetings-ah-1433
The Center for Islamic Pluralism wishes a fulfilling pilgrimage to all hujjaj who have undertaken the journey to Makkah Al-Mukarramah and visited Madinah Al-Munawara to honor our beloved Prophet and Master Muhammad, sallallahualeyhisalaam. We further extend our warmest sentiments to all Muslims on the arrival of Eid Al-Adha/Kurban Bayram for the hijri year 1433.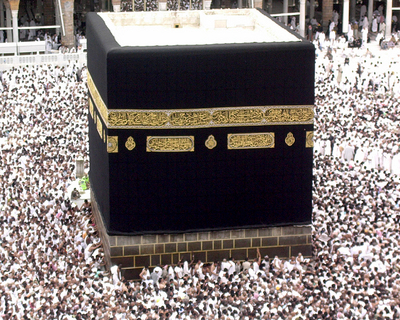 The Ka'bah.
Eid Mubarek!
Bajram šerif mubarek olsun!
Gëzuar Kurban Bajrami!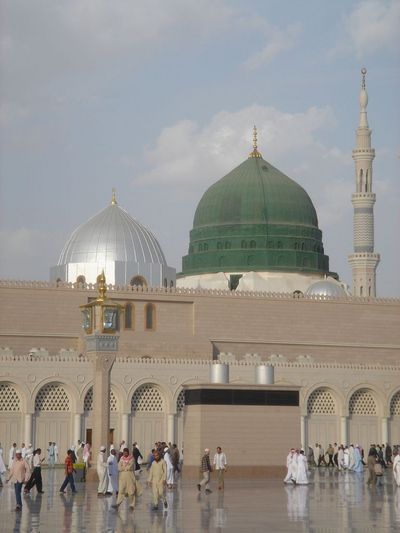 The Prophet's Mosque, Madinah.
Related Topics: African-American Muslims, Albanian Muslims, American Muslims, Balkan Muslims, Bosnian Muslims, British Muslims, Canadian Muslims, Central Asia, Chechnya, China, Dutch Muslims, European Muslims, French Muslims, German Muslims, Indonesia, Iran, Iraq, Kazakhstan, Kosovo, Kurdish Islam, Kyrgyzia, Macedonia, Malaysia, Montenegro, Pakistan, Prisons, Russia, Saudi Arabia, Singapore, Sufism, Turkish Islam, Uighurs, Uzbekistan receive the latest by email: subscribe to the free center for islamic pluralism mailing list