Center for Islamic Pluralism Greetings on Sulltan Nevruz
by Stephen Sylejman Schwartz
Illyria [New York]
March 21, 2016
http://www.islamicpluralism.org/2555/center-for-islamic-pluralism-greetings-on-sulltan
In a broad area from the Balkans to Central Asia, Muslims observed the holiday of Sulltan Nevruz on March 20-21. The dates correspond to 11-12 Jumada-al-Thaani of the hijri year 1437 and to 1-2 Farvardin, beginning the year 1395 in the Persian solar calendar.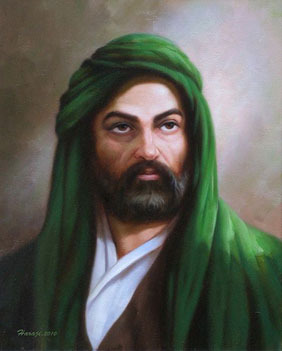 Imam Ali, r.a. – may Allah be well-pleased with him.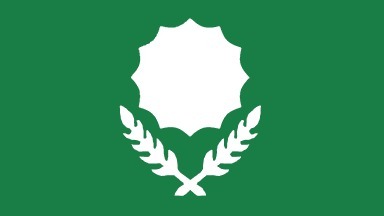 The flag of the Bektashi Sufi order -- Illustration Via Flags of the World.
Sulltan Nevruz is observed by the Bektashi Sufis in the Albanian lands as the birthday of Imam Ali Ibn Abi Talib, radhiallahuan, the fourth of the righteous successors to Prophet Muhammad, sallallahualeyhisalaam.
Among other peoples it is welcomed as a new year holiday and as the beginning of Spring. In many countries, it is an official holiday.
As in the past, the Center for Islamic Pluralism conveys best wishes on Sulltan Nevruz to our Bektashi brothers and sisters, including those at the First Bektashi Teqe in America, located in Taylor, Michigan, and those confronting Wahhabi aggression at the Harabati Baba Teqe in Tetova, Republic of Macedonia; to Alevi-Bektashi Muslims in Turkey facing the authoritarianism of the regime of Recep Tayyip Erdoğan; to Kurds fighting against the terrorism of the so-called 'Islamic State;" to Uighurs in Eastern Turkestan opposed to Chinese state repression, and to moderate, traditional, conventional, and spiritual Muslims throughout the region where it has arrived.
Damage from an arson attack on the Harabati Baba teqe complex in Tetova, Macedonia, 2010 – Photograph by the Bektashi Community of the Republic of Macedonia.
Related Topics: Albanian Muslims, Alevism, Balkan Muslims, Bektashi Sufis, Bosnian Muslims, Central Asia, China, German Muslims, Iran, Iraq, Kazakhstan, Kosovo, Kurdish Islam, Kyrgyzia, Macedonia, Montenegro, Shiism, Sufism, Turkish Islam, Uighurs, Uzbekistan receive the latest by email: subscribe to the free center for islamic pluralism mailing list