Jamal Khashoggi
by Luciana Zana Trëndafilazezë and Ashk Sylejman [Stephen Schwartz]
CIP
October 18, 2018
http://www.islamicpluralism.org/2689/jamal-khashoggi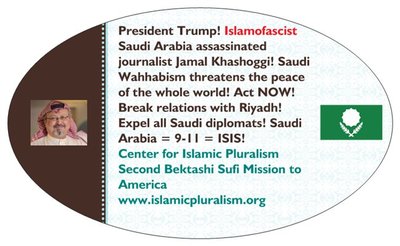 Allah Allah ejvallah
Muhametin rasulallah
Alije veliullah!
The Center for Islamic Pluralism and the Second Bektashi Sufi Mission to America have released a YouTube video on the death of our brother Jamal Khashoggi:
We reject any and every argument that Brother Jamal was an "Islamist" and that his terrible murder was justified.
At this moment all the collaborators with CIP are at risk personally, except our very many supporters in the Balkans, Kurdistan, and India.
In the Balkans, we protect ourselves.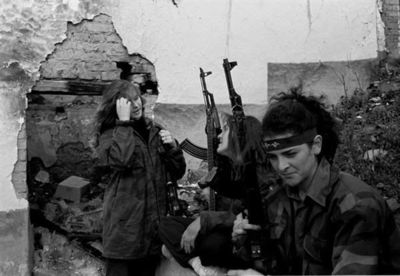 Bosnian women in the war against Serbian aggression.
In Kurdistan, our comrades fight.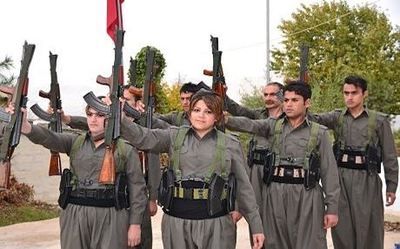 Komala.
In India, there are too many of us to kill.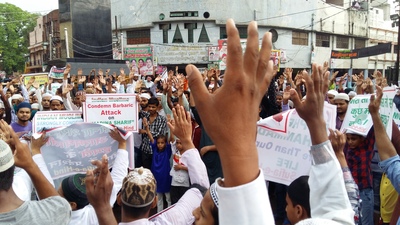 At this moment we are all "Islamists."
And Allah knows best.
--Zana

FATIHA
BISMIL LAAHIR RAHMAANIR RAHEEM.
In the name of GOD, Most Gracious, Most Merciful
AL HAMDU LILLAHI RABBIL 'AALAMEEN.
Praise be to GOD, Lord of the universe
AR RAHMAANIR RAHEEM.
Most Gracious, Most Merciful
MAALIKI YAWMID DEEN.
Master of the Day of Judgment
EYYAAKA NA'BUDU, WA EYYAAKA NASTA'EEN.
You alone we worship; You alone we ask for help
EH'DENAS SIRAATAL MUSTAQEEM.
Guide us in the right path
SIRAATAL LAZINA AN'AMTA 'ALAYHIM; GHAYRIL
MAGHDOOBI 'ALAYHIM WALADDAALEEN.
the path of those whom You blessed; not of those who have deserved wrath, nor of those who stray.
Ameen
Supplemental Reading:
On the Riyadh kingdom: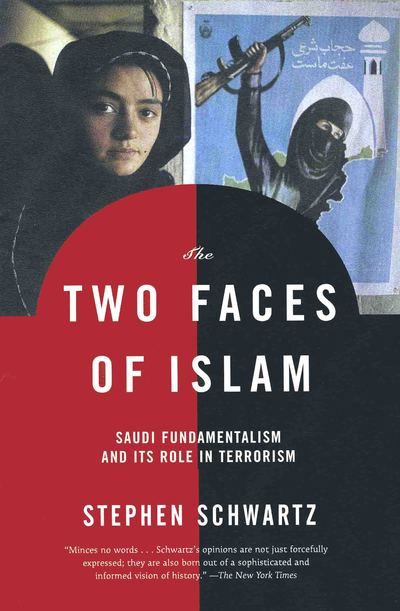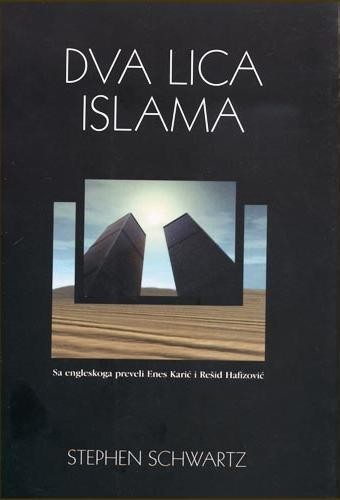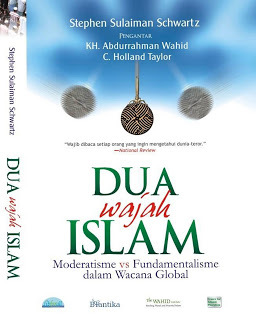 On Bektashi Sufism: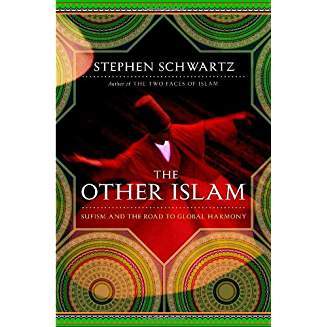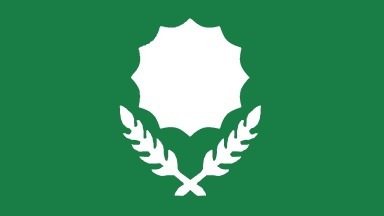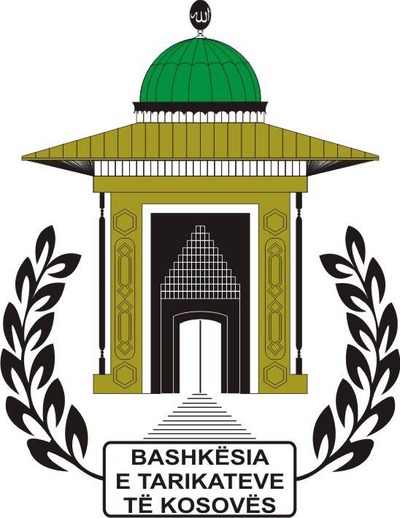 Supporting the Kosova Sufi Union.
Related Topics: African-American Muslims, Albanian Muslims, Alevism, American Muslims, Balkan Muslims, Bektashi Sufis, Bosnian Muslims, British Muslims, Canadian Muslims, Central Asia, Chechnya, China, Dutch Muslims, European Muslims, French Muslims, German Muslims, Indonesia, Iran, Iraq, Kazakhstan, Kosovo, Kurdish Islam, Kyrgyzia, Macedonia, Malaysia, Moldova, Montenegro, Muslim Brotherhood, Muslim-Christian Relations, Pakistan, Russia, Saudi Arabia, September 11, Shiism, Singapore, Sufism, Terrorism, Turkish Islam, Uighurs, Uzbekistan, Wahhabism, WahhabiWatch receive the latest by email: subscribe to the free center for islamic pluralism mailing list