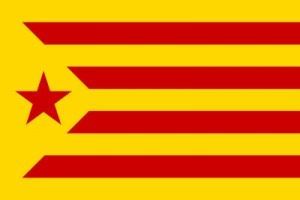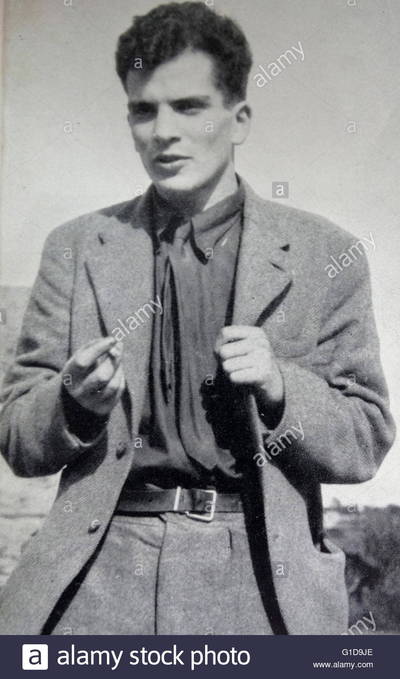 Three Poems By John Cornford
For Margot Heinemann
Heart of the heartless world,
Dear heart, the thought of you
Is the pain at my side,
The shadow that chills my view.
The wind rises in the evening,
Reminds that autumn is near.
I am afraid to lose you,
I am afraid of my fear.
On the last mile to Huesca,
The last fence for our pride,
Think so kindly, dear, that I
Sense you at my side.
And if bad luck should lay my strength
Into the shallow grave,
Remember all the good you can;
Don't forget my love.
A Letter From Aragon
This is a quiet sector of a quiet front.
We buried Ruiz in a new pine coffin,
But the shroud was too small and his washed feet stuck out.
The stink of his corpse came through the clean pine boards
And some of the bearers wrapped handkerchiefs round their faces.
Death was not dignified.
We hacked a ragged grave in the unfriendly earth
And fired a ragged volley over the grave.
You could tell from our listlessness, no one much missed him.
This is a quiet sector of a quiet front.
There is no poison gas and no H. E.
But when they shelled the other end of the village
And the streets were choked with dust
Women came screaming out of the crumbling houses,
Clutched under one arm the naked rump of an infant.
I thought: how ugly fear is.
This is a quiet sector of a quiet front.
Our nerves are steady; we all sleep soundly.
In the clean hospital bed, my eyes were so heavy
Sleep easily blotted out one ugly picture,
A wounded militiaman moaning on a stretcher,
Now out of danger, but still crying for water,
Strong against death, but unprepared for such pain.
This on a quiet front.
But when I shook hands to leave, an Anarchist worker
Said: 'Tell the workers of England
This was a war not of our own making
We did not seek it.
But if ever the Fascists again rule Barcelona
It will be as a heap of ruins with us workers beneath it.'
Full Moon at Tierz
The past, a glacier, gripped the mountain wall,
And time was inches, dark was all.
But here it scales the end of the range,
The dialectic's point of change,
Crashes in light and minutes to its fall.
Time present is a cataract whose force
Breaks down the banks even at its source
And history forming in our hands
Not plasticine but roaring sands,
Yet we must swing it to its final course.
The intersecting lines that cross both ways,
Time future, has no image in space,
Crooked as the road that we must tread,
Straight as our bullets fly ahead.
We are the future. The last fight let us face.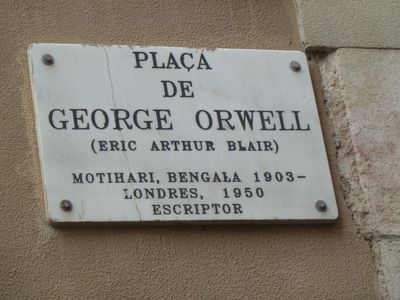 The Italian soldier shook my hand
By George Orwell
The Italian soldier shook my hand
Beside the guard-room table;
The strong hand and the subtle hand
Whose palms are only able
To meet within the sound of guns,
But oh! what peace I knew then
In gazing on his battered face
Purer than any woman's!
For the flyblown words that make me spew
Still in his ears were holy,
And he was born knowing what I had learned
Out of books and slowly.
The treacherous guns had told their tale
And we both had bought it,
But my gold brick was made of gold —
Oh! who ever would have thought it?
Good luck go with you, Italian soldier!
But luck is not for the brave;
What would the world give back to you?
Always less than you gave.
Between the shadow and the ghost,
Between the white and the red,
Between the bullet and the lie,
Where would you hide your head?
For where is Manuel González,
And where is Pedro Águilar,
And where is Ramón Fenellosa?
The earthworms know where they are.
Your name and your deeds were forgotten
Before your bones were dry,
And the lie that slew you is buried
Under a deeper lie;
But the thing that I saw in your face
No power can disinherit:
No bomb that ever burst
Shatters the crystal spirit.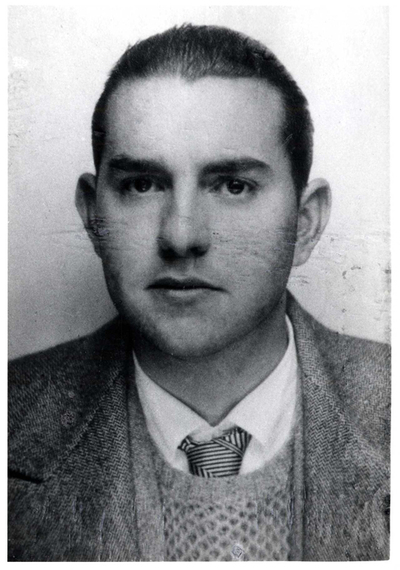 The Bull's Hide, 46
By Salvador Espriu
Sometimes it is necessary and right
for a man to die for a people.
But a whole people must never die
for a single man:
remember this, Sepharad.
Keep the bridge of dialogue secured
and try to understand and love
the different minds and tongues of all your children.
Let the rain fall drop by drop on the fields
and the air cross the ample fields
like a soft, benevolent hand.
Let Sepharad live forever
in order and in peace, in work,
and in difficult, hard won
liberty.
[Stephen Schwartz discussed this poem with Neal Kozodoy the day Schwartz's father died. Fatiha.]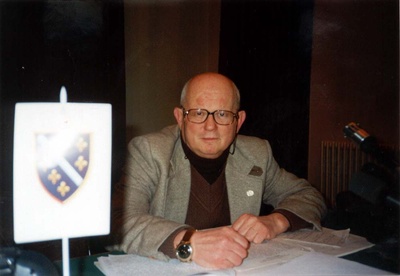 Kamhi.
The Old Sephard
By Admiral Mahić [Fatiha.]
It's noon over Sarajevo, acrid wasteland.
The beasts, past and present, are in the hills,
but the City remains.
In Sarajevo, the living have drunk coffee
with the dead since time immemorial,
in peace or war.
There is a tide that runs between the living and the
dead here because both sing of the sea.
But now, Sarajevo has become
merely an island amid their storm.
I meet a friend in the street, David Kamhi,
a violinist, a Sarajevo man.
He invites me to his shelter to drink coffee and talk about poetry.
No clairvoyant birds fly across our sky,
The signpost of the sun offers no clear directions.
Everything is under arrest:
The bees are afraid to leave the cover
of the rose,
the young grass does not know how much
time it has left –even the trees do not move for fear
Neither the candles blazing
behind the cellar windows, nor the glimmer of candles
on these ten thousand graves knows the hour
And I don't know how I managed to get to David's shelter
But here I am.
I step into the walled-up horizon where David plays his violin.
I sip his coffee and ask him this (well-intentioned) question:
"David, why don't you take your wife and kids and leave Sarajevo?
Can't you see a new kind of death has emerged here,
more terrible than natural death?"
As if to answer my question,
a chunk of shrapnel bursts through the window
of David's shelter. He has another answer no
explosion can blow apart:
"I have 200 years of family roots in Sarajevo.
Sarajevo's soul is not treacherous.
Sarajevo Muslims hid Partisans from the Gestapo.
Sarajevo's soul is not treacherous!"
Thus he plays his violin and
sings this song:
"Lovely Hanukkah is here. Eight candles for me.
One candle, two candles, three candles, four candles,
five candles, six
candles, seven candles, eight candles for me.
"l shall celebrate with joy and pleasure one candle, two...
"I shall eat sweet cakes of almond and honey..."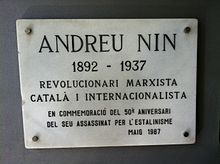 On the 100th Anniversary Of the Birth of Andreu Nin
By Stephen Schwartz
The Catalan language makes the tongue a flower
And the joy of speaking it is limitless;
When the old women in Barcelona's museums
And theatres understand and answer me
As if I, too, were Catalan, one of theirs,
Born in the sight of these Gothic palaces
I feel like embracing and kissing them
Like unknown relatives, or forgotten lovers.
Andreu Nin was a revolutionary
And Catalan writer, translator of Russian novels.
On February 4, 1992,
The 100th anniversary of his birth
I taped a red rose to the stone wall
Beneath the plaque marking the place he vanished
In the terrible year 1937
In the city I so love, my Barcino.
It was evening. A few people stopped to watch
And I ventured into the Catalan I hardly know
To say: "He was one of you, but a brother to all
Those who love language, and liberty.
Remember him, as you walk along the Rambla,
If only for a moment, remember him:
Andreu Nin i Perez, who died for us --
And sing La Santa Espina, and Els Segadors!"
Related Topics: African-American Muslims, Albanian Muslims, Alevism, American Muslims, Balkan Muslims, Bektashi Sufis, Bosnian Muslims, British Muslims, Canadian Muslims, Central Asia, Chechnya, China, European Muslims, German Muslims, Iran, Iraq, Kazakhstan, Kosovo, Kurdish Islam, Kyrgyzia, Macedonia, Malaysia, Moldova, Montenegro, Pakistan, Prisons, Russia, Saudi Arabia, Sephardic Judaism, September 11, Shariah, Shiism, Singapore, Sufism, Terrorism, Turkish Islam, Uighurs, Uzbekistan, Wahhabism receive the latest by email: subscribe to the free center for islamic pluralism mailing list