10 Theses on the Coup in Saudi Arabia
by Luciana Zana Trëndafilazezë and Stephen Sylejman Schwartz
CIP
November 5, 2017
http://www.islamicpluralism.org/2657/10-theses-on-the-coup-in-saudi-arabia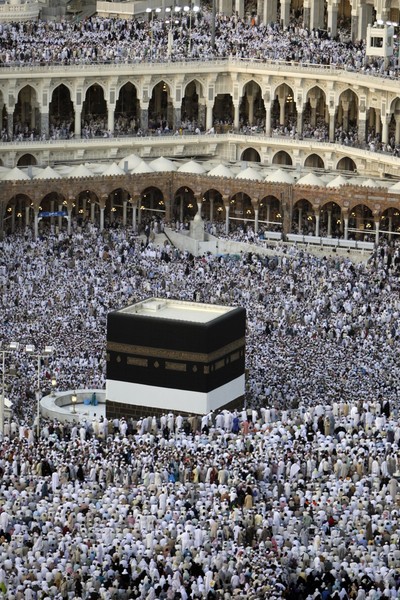 The Centre for Islamic Pluralism offers 10 provisional theses on the recent coup in the kingdom of Saudi Arabia.
1. We interpret the Saudi coup as a restoration of control over the state by the Sudairi faction of the royal family and the extreme Wahhabi element in the clerical class (ulema).
2. The reform programme initiated by the late H.R.H. King Abdullah, may Allah almighty be well-pleased with him, has ended.
3. The coup reflects panic over the instability of U.S. President Donald J. Trump amid demands for accelerated internal change.
4. Hard Wahhabis have regained control of Saudi religious life.
5. Ultra-Wahhabi strictures and practices will be reinforced.
6. More money, volunteers, and weapons will be furnished by KSA to the so-called Islamic State (ISIS).
7. The KSA will withdraw from confrontation with Iran.
8. Regional influence by Qatar and the Muslim Brotherhood will diminish almost totally.
9. The KSA will end diplomatic gestures toward Israel.
10. New rules for Saudi investment in the U.S. must be imposed urgently.
Related Topics: African-American Muslims, Albanian Muslims, Alevism, American Muslims, Balkan Muslims, Bektashi Sufis, Bosnian Muslims, British Muslims, Canadian Muslims, Central Asia, Chechnya, China, Deobandism, Dutch Muslims, European Muslims, French Muslims, German Muslims, Indonesia, Iran, Iraq, Kazakhstan, Kosovo, Kurdish Islam, Kyrgyzia, Macedonia, Malaysia, Moldova, Montenegro, Muslim Brotherhood, Muslim-Christian Relations, Muslim-Jewish Relations, Pakistan, Prisons, Russia, Saudi Arabia, September 11, Shariah, Shiism, Singapore, Sufism, Takfir, Terrorism, Turkish Islam, Uighurs, Uzbekistan, Wahhabism receive the latest by email: subscribe to the free center for islamic pluralism mailing list